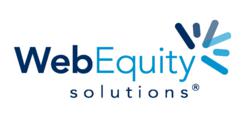 Omaha, NE (PRWEB) September 20, 2011
WebEquity Solutions® LLC (WebEquity), announced today that Silvergate Bank of La Jolla, California, selected the WebEquity® Lending and WebEquity® Risk Dashboard software products to gain the efficiencies of a single platform to process its Commercial Real Estate (CRE), Commercial & Industrial (C&I) and Small Business loan portfolio. Silvergate Bank, a $359 million institution, currently has four locations with plans to expand its franchise.
Silvergate Bank conducted a detailed evaluation of several lending software vendors and selected the WebEquity solution based upon its robust capabilities and the system's ability to meet the bank's needs in the areas of credit analysis, credit memos/presentations, sensitivity analysis and portfolio reporting. The bank will use the WebEquity system to cover a myriad of loan types including: commercial and multi-family real estate, asset-based and operating lines of credit, term loans, and equipment loans.
"The WebEquity software is very robust, particularly in areas such as its risk rating models, global cash flow analysis, credit memo preparation and sensitivity analysis," said Terrece Madrigal, vice president of commercial lending, Silvergate Bank. "WebEquity is easy to use and we were extremely pleased that we found a solution that addressed all our needs in a single system."
WebEquity's software is designed to be configured to fit a financial institution's unique lending policies and processes. Ms. Madrigal highlighted the software's flexibility as another major benefit as it allows the bank to implement the system to meet its specific requirements without costly programming or customization of the software. Silvergate Bank will take advantage of this flexibility in several key areas including the definition of its credit presentation format and the bank's risk rating models. Madrigal also stressed, "We were able to set up the credit presentation to actually mirror what ours looks like today."
WebEquity's Lending software is a fully hosted, cloud-based platform. The software is hosted in a world-class datacenter with state of the art servers, data security and backup and recovery capabilities. WebEquity is a private cloud solution which provides secured, anytime anywhere access to the bank's lending data via Internet connection from any of the different bank locations.
"We believe that WebEquity's cloud computing platform will make us more efficient in terms of significantly reducing the amount of time that our IT department needs to spend on upgrades or maintenance of the system," stated Madrigal. "This was clearly another distinct advantage WebEquity offered us that the other vendors did not."
"Silvergate Bank had a clear vision of the efficiencies they would gain by processing all their commercial loans on a single platform," said Doug McGregor, CEO, WebEquity Solutions. "WebEquity enables a bank to consolidate its complex loans in a single system which provides the ability to more consistently manage credit quality and proactively mitigate risk across an entire portfolio."
"Another strongpoint with WebEquity is the people," commented Madrigal. "During our due diligence process they were very easy to work with and really took the time to get the right individuals involved. This made us comfortable from the start that they would be there for us in the long run, and I believe they listen to their customers and continue to enhance the product based upon feedback from their users."
About WebEquity Solutions
WebEquity® is the proven leader in on-demand lending software. More than 700 financial institutions and 20,000 lending professionals use WebEquity to automate and streamline their lending process and reduce operational costs, while making more uniform and profitable credit decisions. The company offers financial institutions a distinct advantage with a single solution that works for all loan types, an on-demand model that provides centralized, anywhere access, and the flexibility to configure the system so it fits their lending practices. WebEquity serves institutions in the U.S., Canada and Australia. WebEquity is endorsed by the Independent Community Bankers of America as the ICBA Preferred Service Provider for commercial lending software. For more information call 800.264.0787 or visit http://www.webequitysolutions.com.
###