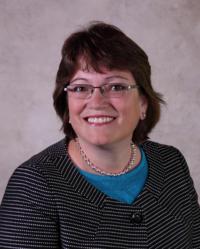 Madison, WI (PRWEB) September 20, 2011
With the invasion of the iPads and smartphones, and the costs that come with them, managing and controlling telecom and data expenses is a growing concern for businesses large or small. This changing landscape is what led producers of the popular Madison, Wisconsin radio program "In Business with Jody & Joan" to reach out to Nancy Peckham, founder and CEO of Valicom, a telecom expense management firm. Offering a web-based software tool to manage and organize telecom and wireless assets, along with a full suite of telecom auditing services, Valicom is uniquely positioned to understand the challenges facing IT and telecom managers. Ms. Peckham will be interviewed for a program to air September 20, 6:00 pm CST on Madison 1670, WTDY. To listen to the program after the original air date, visit Valicom's website at http://www.valicomcorp.com for an MP3 recording of the show.
The interview is moderated by the show's co-hosts, Jody Glynn Patrick, Publisher of IN BUSINESS magazine, and Joan Gillman, Director of Special Industry Programs, Executive Education at the University of Wisconsin-Madison School of Business. "In Business with Jody & Joan" has been broadcasting for over five years, having already produced over 1,000 shows. Ms. Peckham is excited to be included in the club of statewide business leaders that have appeared on the show. Ms. Peckham plans to share her twenty years of experience in the telecommunications industry by discussing the greatest challenges that businesses face today in managing their telecom expenses. She will also probe what has made Valicom successful in helping clients to address those challenges
Ms. Peckham began her career in telecommunications in 1983 as an account executive with Republic Telcom, a regional long distance carrier. She was named district sales manager for the Wisconsin region in 1987 when Republic Telcom was acquired by Mid American Communications. She recognized a need for independent, objective telecommunications consulting which led her to found Valicom. Since its launch in 1991, Valicom has been a leader in providing telecom expense management solutions, serving enterprise and mid-market clients in a variety of industries and verticals across the U.S. More recently, Valicom has led the telecom expense management industry into the "cloud" era by launching Clearview, their web-based telecom and wirelesss expense, inventory and invoice management platform.
For more information on Valicom or Clearview, please contact Lacinda Athen, Marketing Manager, at (800) 467-7226 or marketing(at)valicomcorp(dot)com
About Valicom:
Valicom is a Madison, WI based telecom expense management firm founded in 1991 as a certified, 100% woman-owned business (WBE). Valicom offers a full suite of telecom cost control services including telecom audits, wireless optimization, RFP services, telecom contract negotiation, telecom invoice processing and payment. Services are delivered via Clearview, a web-based telecom expense, invoice and inventory management software. Clearview can be used either as a subscription software-as-a-service (SaaS) or as part of a comprehensive telecom audit outsourcing project. For more information, please visit http://www.valicomcorp.com.
###