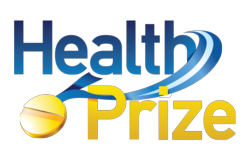 Norwalk, CT (PRWEB) September 20, 2011
RealAge, the leading online health site centered on the patented RealAge Test, a health assessment that determines a person's mortality risk based on a variety of health-related factors, and HealthPrize Technologies, an Internet and mobile app–based adherence platform that leverages behavioral economics and gaming dynamics, will showcase their collaborative medication adherence platform and pilot program during the "Medication and Care Management" panel at Health 2.0 on Sept. 26 at 2:40 p.m. The live demonstration will highlight results from the "RealAge Rewards" asthma/COPD pilot program measuring the efficacy of HealthPrize's customizable medication adherence solution on RealAge members taking a chronic medication for asthma or COPD.
The study has provided pre-identified RealAge members currently on asthma or COPD medication with access to HealthPrize's innovative online adherence platform where they can earn points for taking their medications, engage in health education, and receive chances to win a wide selection of prizes.
Presenters Gregg Zegras, President of RealAge.com , and Katrina Firlik, MD, Chief Medical Officer and Co-Founder of HealthPrize, will reveal and examine the implications of preliminary results of the study, including:

An average of over 11 logins to the HealthPrize online portal per week, per participant
A daily medication self-reporting rate close to 85 percent
Consistent engagement with educational assets (quizzes, daily "fortune cookies") every other day, on average
"RealAge is a leader in consumer online health. Through our patented test we're able to deliver personalized recommendations tailored to helping consumers address specific health issues," Zegras said. "By featuring HealthPrize's dynamic med-adherence platform, we're adding to our solutions offerings and helping users stick to their prescription regimens."
The Health 2.0 Annual Fall Conference is being held in San Francisco at the Hilton, Union Square, Sept. 25 – 27, 2011. Health 2.0 is known for showcasing innovative healthcare technology and bringing together the industry's top thought leaders.
"Medication non-adherence is a massive and pervasive problem that affects every constituency in healthcare," said Firlik. "The preliminary results of this pilot program reveal that a more modern, novel, and fun approach to the problem will likely make a bigger dent than more traditional approaches. In this instance, the HealthPrize platform allows people with asthma and COPD to actually enjoy the routine of taking their medication, because the rewards we offer fundamentally add value to an otherwise mundane chore."
About RealAge
RealAge.com is a leading health and wellness site centered on the groundbreaking RealAge Test, a highly scientific but simple-to-take test that calculates how old your body thinks you are. The patented test, which launched in 1999 and has been taken by more than 27 million people, is backed by powerful new technology that allows it to be constantly updated with the latest medical studies. When you take the test, you will receive a personalized Grow Younger Plan designed to turn back your body clock. The site also offers health tips, dozens of other tests, and practical, inspiring information to help you become physically younger. RealAge aggressively guards users' privacy and does not share its members' identities with third-party advertisers. RealAge, Inc., is a wholly owned subsidiary of Hearst Magazines, a division of the Hearst Corporation.
About HealthPrize Technologies
HealthPrize Technologies, founded in September 2009, provides an innovative approach to addressing the problem of medication non-adherence with a program that is fun, engaging, and educational, leveraging cutting edge concepts from gaming and behavioral economics. For more information, visit http://www.healthprize.com or call 203-604-6820.
###