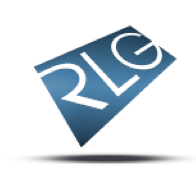 New York, NY (PRWEB) September 20, 2011
The National Joint Registry (NJR) of England and Wales was established in 2002. Its purpose, according to the group's website, is "to define, improve and maintain the quality of care of individuals receiving hip, knee and ankle joint replacement surgery across the [National Health Service in the United Kingdom] and the independent healthcare sector." The 8th Annual Report of the NJR is the "formal public report for the period 1st April 2010 to 31st March 2011," according to the front matter of the report itself.
Among other conclusions contained in the report is the following, regarding revision—defined as an "operation performed to remove (and usually replace) one or more components of a total joint prosthesis for whatever reason"—and metal-on-metal joint replacement systems: "[T]he risk of revision for metal-on-metal and resurfacing prostheses was considerably higher than those for other bearing surfaces. Metal-on-metal was close to the revision rate for resurfacing (also metal-on-metal) up to six years after surgery but then appears to overtake the resurfacing revision rate. This is because of a sharp increase in the risk of revision at around six years for the metal-on-metal group."
The Rottenstein Law Group notes that the largest part of those contacting the firm seeking representation stemming from the implantation of a replacement joint device received a metal-on-metal implant—either a DePuy ASR or Pinnacle, or another device. In August of 2010, DePuy—a subsidiary of Johnson & Johnson—announced a global recall of the ASR Hip Resurfacing System and the ASR XL Acetabular System. Each unit replaces a worn or weakened part of the hip. Many orthopedic doctors believe that the units were poorly designed; the implants can generate debris from wear, causing inflammation and tissue damage in recipients. Ninety three thousand persons worldwide had an ASR device implanted. More recently, problems with DePuy's Pinnacle hip replacement system came to light. In May, federal actions against DePuy and J&J concerning the Pinnacle hip replacement system were consolidated for pretrial proceedings in multidistrict litigation. Claimants allege in these suits that the Pinnacle system was defectively designed and/or that DePuy failed to provide adequate warnings concerning the Pinnacle, and specifically with regard to the possibility that the Pinnacle, a metal-on-metal mechanism, is shedding metallic particles into recipients bloodstreams and tissues.
The Rottenstein Law Group maintains a website with information about DePuy's recalled hip implants at http://www.hiprecalllaw.com. The site has features that allow for easy sharing, including links for automatic posting on Facebook and Twitter.
About THE ROTTENSTEIN LAW GROUP
The Rottenstein Law Group is a New York-based law firm that represents clients in mass tort actions. The firm was founded by Rochelle Rottenstein, who has more than two decades of experience as a lawyer, to represent clients in consumer product injury, mass tort, and class action lawsuits in a compassionate manner. http://www.rotlaw.com
Contact:
The Rottenstein Law Group LLP
Rochelle Rottenstein, Esq.
1259 Veeder Drive
Hewlett NY 11557
(212) 933-9500 (office phone)
(212) 933-9980 (facsimile)
rochelle(at)rotlaw(dot)com
http://www.rotlaw.com
###