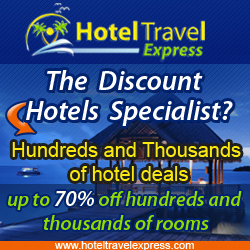 To mark the various events in Barcelona, http://www.hoteltravelexpress.com is offering cheap hotels in Brcelona
Perth, Australia (PRWEB) September 20, 2011
Whenever there is a line-up of some of the most enchanting cities in Europe, the Spanish are always represented by the serenely beautiful city of Barcelona. Every September, tourists and local residents alike from other parts of Spain and even beyond flock to the city which promises as much festive events as possible. Talking of festivities, Barcelona is clearly a leader as there are various celebrations in the city. La Merce Festival stands out as one of the most enchanting events in this ageless Spanish city. Held in the week of the 24th of September, La Merce is organized in honor of the patron saint of the city.
For many of the tourists coming to witness the fantastic events of La Merce, there are various cheap hotels in Barcelona that they can always make use of during their stay. Every year, La Merce is celebrated as a special holiday for the Catalans, and is full of so many spectacular shows. These include breath-taking performances of classical music. For many of the numerous visitors to the event, the climax of the event is when the 'correfoc' are released. These are 'dragons' spitting fire and have been collected from all parts of the Catalonian region. The fantastic pyrotechnics of La Merce are enough to attract anyone.
In addition to the wonders of La Merce, September also comes with the fabulous La Diada, the national holiday for those from Catalonia. Irrespective of the age or preference of the tourist, there is always more than enough to enjoy at La Diada. These are just some of the events that show that Barcelona is the place to be every September.
That a tourist has to stay in Barcelona does not imply spending all the money on hotel rooms. With a company like HotelTravelExpress, tourists and even locals can make use of the most cost-effective deals on Barcelona hotels. HotelTravelExpress has been established with one objective, and that is to ensure that guests across the globe get hotel accommodation at the most affordable rates and prices possible. For years, this has been the tradition and tourists keep enjoying the offers.
For more information, please check out the cheapest hotels and offers at http://www.hoteltravelexpress.com or please email info(at)hoteltravelexpress(dot)com for further information.
###