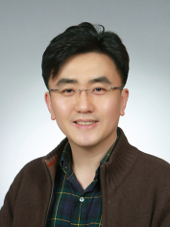 The launch of this journal is timely and fills the gap in providing cutting edge research integrating nanotechnology and biosensors
Auckland, New Zealand (PRWEB) September 28, 2011
Dove Medical Press has announced the appointment of Professor Chulhee Choi as the Editor-in-Chief of the new journal Nanobiosensors in Disease Diagnosis.
This international, peer-reviewed, open access online journal publishes original research, reports, reviews and commentaries including but not confined to:

Diagnosis of diseases including cancer, cardiovascular, infectious diseases;
Molecular modelling in diagnosis;
Enzyme and membrane technologies;
Quantum dot fluorescence technologies for monitoring toxins and pathogens.
Dr Choi is an Associate Professor and Chair of Optical Bioimaging Center at KAIST, Daejeon, Republic of Korea. He earned his MD and PhD from Yonsei University College of Medicine, and completed his internship and Neurology residency at Yonsei University Medical Center, Seoul, Korea. During his PhD thesis research in Microbiology, he demonstrated a possible role of astrocytes in the induction of apoptosis in the central nervous system. After his postdoctoral fellowship in the Cell Biology department at University of Alabama in Birmingham, he continued his research of the role of astrocytes in apoptotic, pro-inflammatory, and angiogenic signals in normal and cancerous brain tissues. He began as an assistant professor in the Division of Molecular Life Science at Ewha Womans University, Seoul, Korea, and moved to KAIST as an Associate Professor. He is an active member of the American Association of Cancer Research (AACR), and an editorial member of journal Cancer Letters.
He says, "As we are moving to the era of personalized medicine, it has never been so demanding to develop accurate and sensitive diagnostic technology with the expandability for high-throughput screening or chip-based portable system. Nanotechnology, as a rapidly emerging discipline, will revolutionize the diagnosis especially by integration with biosensor technology for early detection and monitoring disease progression. The launch of this journal is timely and fills the gap in providing cutting edge research integrating nanotechnology and biosensors."
Dove Medical Press is a privately held publisher of 100+ open access peer-reviewed journals across the broad spectrum of science, technology and especially medicine. Dove was founded in 2003 and has offices in the United Kingdom and New Zealand, with an active presence in the USA and a network of agents in Europe, the Americas, and Southeast Asia.
###