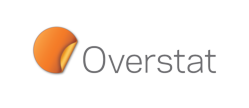 San Francisco, Calif. (PRWEB) September 21, 2011
Overstat, Inc., a website analytics and testing software company, has announced the launch of new features designed to make usability testing and conversion rate optimization easier and more effective.
The application's new Form Fixer feature gives Overstat users immediate visual insight into how website visitors are interacting with form fields. Data that Overstat reports includes amount of time site visitors spent per field, the abandonment points and completion rates—all enabling marketers to improve their website forms for increased sales, sign-ups and lead generation.
In addition to the Form Fixer, Overstat has also added drag-and-drop functionality to its A/B testing editor, which makes it even easier for marketers to make variations to their website pages. Marketers then use the same intuitive Overstat interface to view the conversion rates generated by the different variants, in real time. The company has also introduced simpler implementation which requires copying and pasting just a single code snippet onto web pages.
"Overstat's vision has always been to make testing easy and effective for users, without the need for any programmers or designers," said Matthew Cordasco, the company's CEO. "These new features are a natural extension of that goal, and we couldn't be more excited to offer them. Just as we help companies better serve their site visitors, we work very hard to understand what our own users want, and these new features came from listening to Overstat customers and delivering on their requests."
The company offers a 30-day free trial to new customers, allowing users to take advantage of Overstat's visual analytics and A/B testing on their own website at no cost.
Anyone interested in trying the product, signing up for a demo, or finding more information about the company can do so by visiting Overstat's website.
###