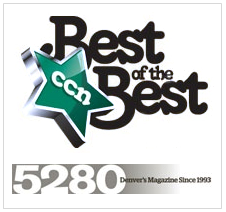 Best Ever... easiest office to work with anywhere.
Highlands Ranch, Colorado (PRWEB) September 20, 2011
State-of-the-art, Highlands Ranch Orthodontist office is open for business. Dr. Gary Holt is not only the newest Highlands Ranch orthodontist, but he also lives in Highlands Ranch with his wife and three kids. Dr. Holt has been running a very successful orthodontist office in Littleton since 2003. Due to his popularity and the demand for his services, he feels it's time for him to give back to his Highlands Ranch community by opening an orthodontist office that makes it more accessible and more convenient for Highlands Ranch families to get to.
Dr. Holt has been a featured orthodontist in Denver's 5280 Magazine recognizing the Top Docs in Denver. He's also a winner of Colorado Community Newspaper's Best of the Best orthodontist.
Just listen to what some of Dr. Holt's orthodontist patients have to say first hand:
"Best Ever... they are always there when I need something, easiest office to work with anywhere... When we did the quote, I was even impressed they encouraged me to go with the cheaper treatment rather than the more expensive!" - Wendy
"I really like the flexibility of his hours. His staff is awesome. Dr. Holt didn't do anything more than what was required. It was significantly more affordable than we ever thought." - Mr. and Mrs. Kluber
"Accommodating, professional, friendly... I can say that their office is excellent... any kid would love this office." - fontduroy, Google Review
"Dr. Holt Rocks!!! Take it from my 10 year old daughter. She loves Dr. Holt and his staff." - Google Review
"... a convenient and affordable payment plan..." - Google Review
Dr. Gary Holt, founder of this new office added, "We work hard to make our Highlands Ranch Orthodontics office fun, energetic and upbeat for all our patients. One of our primary goals is to improve the smile of every patient in order to improve their overall wellness and their ability to laugh and enjoy life. It's a really exciting thing to see!"
Dr. Holt's Highlands Ranch orthodontist office separates itself from the rest because of their focus on providing the best customer service and in-office experience for all patients. Dr. Holt also offers the best technological advances in the orthodontics industry to ensure patients are receiving the highest quality care available to them. He's even gone out of his way to mount flat-screen TV's on the ceiling above patients' chairs to ensure they have the most entertaining orthodontist visit possible and that's only the beginning of how state-of-the-art this new Highlands Ranch office is.
About Dr. Gary Holt
He is a member of the most esteemed orthodontic and dental associations both nationally and locally. He specializes in personalized orthodontic care to children, teens and adults. He is a public lecturer and published author. He lives in Highlands Ranch with his wife, two daughters, son, and two Yorkies. He and his wife enjoy cycling, running and both have completed the Ironman Triathlon. He loves raising his family in Highlands Ranch and in his free time enjoys running the east-west trail up to Highlands Point or cycling Deer Creek canyon, where the views are amazing.
For media inquiries, please contact Dr. Holt by email at info(at)drgaryholt(dot)com or stop by the office:
Gary M Holt DDS PC
4185 E Wildcat Reserve Pkwy #100
Highlands Ranch, CO 80126
(303) 798-0928
###