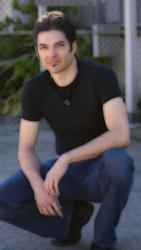 How To Get a Girlfriend: Sure Fire Secrets Revealed in Dating Expert's New Report
San Mateo, CA (PRWEB) September 27, 2011
Men and women have paired off as couples for time eternal. It is just our human nature to do so. We can't help but seek out members of the opposite sex. It is nature's way of perpetuating the species. In Carlos Xuma's new report, men can learn how to get a girlfriend and start this process simply by knowing where to start.
"People want what they can't have," says dating expert Carlos Xuma in his new report. "If you understand this concept, you are halfway to getting a girlfriend. The next step is how to make yourself something that is scarce, rare, and worthy of someone's attention.
"A large part of creating a feeling of scarcity relies on perception," he says. "When people don't work or put out effort to get something, they usually don't appreciate it and won't make the effort to keep it around. The same theory applies to relationships. If a guy is too easy to get, women will take him for granted. That's just human nature."
Some men don't want to believe in these principles, but these are the psychological tools of influence that women have been using for years to great success.
In his new report, Xuma reveals the secrets to creating this perception of scarcity and teaches men what behaviors will help them learn how to get a girl to like you.
The first secret Xuma reveals in his report is that when men make a date, they should only offer the woman two different times during the week that they are available. This alone creates a perception of scarcity.
The guy is so busy, that he only has two available slots open in his social schedule. She immediately realizes the man's value by this alone. "And of course," Carlos Xuma adds, "he should actually be busy the rest of the week to be honest - as well as living his own life outside of his search for a girlfriend."
This is just one of the many secrets Xuma reveals in his new report that teach men how to attract women.
Xuma has spent years teaching hundreds of men the skills necessary to boost self confidence levels, flirt with women, attract women, and seduce women. His techniques are based on acquiring what he calls the Three S's: self-confidence, self-discipline, and a sense of humor. These are the foundations need in how to get a girlfriend.
Carlos Xuma has been a dating expert and attraction adviser for more than 10 years and has appeared on ABC and CBS television, as well as Playboy radio. He's the author of The Bad Boy Formula, Secrets of the Alpha Male, the Girlfriend Training Program, and numerous other books and articles. He has also been recognized for his work sharing dating advice for men and helps them learn how to flirt with women.
For more information, visit Carlos Xuma's website at http://www.carlosxuma.com.
###