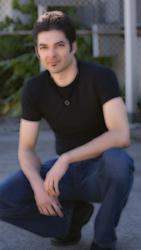 New Report: Three Key Seduction Tips Revealed by Dating Guru
San Mateo, CA (PRWEB) September 27, 2011
Seduction techniques begin long before the lights are turned down low and the music kicked on in the bedroom. The best seduction begins hours, even sometimes days, before people even kiss.
One of the greatest seduction tips involves something known as the push-and-pull method.
"What this means is equating relationship interactions to a dance step, such as two steps forward, then one step back and repeat," says Carlos Xuma in his most recent report. "Keep the steps moving forward, not too strong but not too cautious, either."
One of the important dating tips for guys involves the man always moving forward. Each time a man meets with a woman, the fire needs to burn hotter.
"Men need to make sure that every meeting they have with a woman is advancing their game and creating attraction," Xuma says. "For instance, at the end of the first date, the man must kiss her. That is a must. Then, at the end of the second date, the kissing should be longer and some casual touching should be involved."
Flirting with women is one of those skills that men can use and put to use almost immediately.
In his new report, Xuma gives step-by-step directions on how to seduce a woman that work. He walks men through each date and what should be occurring along the way.
"Too often men back off when they really should be moving forward and progressing the seduction," he says.
Another tip that Xuma gives as one of his seduction tips in his new report is for men to work at being fun.
"This doesn't mean being the wisecracking life of the party telling jokes, but it does mean having some personality. One easy way to do this is to be more playful. Be at little goofy and silly. Don't be afraid to act a bit childish at times. Tease women, let out that inner child – briefly," says Xuma. "Go to fun places – the amusement park, for instance. She'll connect and associate the fun feelings from that place with the man."
For years, Xuma has been giving dating advice for men, such as these seduction tips, to help men gain confidence and learn how to meet, attract, and keep women around by working on the three S's: self-confidence, self-discipline, and a sense of humor.
Carlos Xuma has been a dating expert and attraction adviser for more than 10 years and has appeared on ABC and CBS television, as well as Playboy radio. He's the author of The Bad Boy Formula, Secrets of the Alpha Male, the Girlfriend Training Program, and numerous other books and articles. He has also been recognized for his work sharing dating advice for men and helps them learn how to flirt with women.
For more information, visit Carlos Xuma's website at http://www.datingdynamics.com.
###