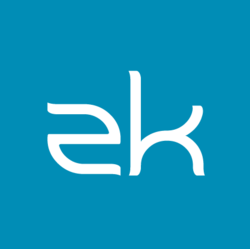 Without ZK, it would have been very difficult for us to develop such a dynamic web application.
London, UK (PRWEB) September 21, 2011
As technology evolves and the concept of web management penetrating through the business world, companies and organizations come to realize the importance and the necessity of creating and maintaining an efficient, interactive, informative yet secure web application either externally or internally. This is where ZK framework comes in and plays an important role in aiding web developers to build mission critical solutions with its advanced behind-the-scenes Ajax technologies, pure Java development and server-centric architecture offering companies a high security web application while increasing productivity by saving developers time and effort.
ZK's vast deployment has not been limited to corporate companies, rather, it has been spread across cross-disciplinary industries all over the world from government sectors to educational organizations, health care and telecommunications providers to financial institutions demonstrating the framework's versatility and variability.
Taiwan Futures Exchange (TAIFEX), one of the top futures exchanges in the world, launched a Web Transaction Monitoring System responsible for handling 40,000 transactions per second using ZK. With ZK, the development time of this application was reduced by one forth saving both effort and time for the organization spending only 4 months to complete such a big project whilst also living up to the various expectations proposed by TAIFEX. To resolve the latency while displaying huge volumes of data on a browser, ZK provides the load on demand function in its components taking less than one second to display data by expanding the target tree node and closing the unnecessary ones automatically.
Additionally, ZK's Server Push technology offers the ability to automatically update transaction statuses allowing administrators to remotely monitor the transaction server while at the same time avoiding staff members having to iteratively refresh the web page. For better user experience, ZK offers Google Finance-like charts which allow administrators to enlarge a particular segment of the trend chart for further investigation. The chart-based interactive interface also allows the monitoring of transactions in real time in order to immediately detect abnormal futures trading or transactions enabling the technology team to fix any problems in time.
"Without ZK, it would have been very difficult for us to develop such a dynamic web application enabling real-time status of thousands of transactions concurrently," says Thomas Tian, Director of Information Technology Department at TAIFEX.
About Potix
Potix Corporation develops and supports ZK, the #1 Java based Ajax solution on SourceForge.net, the world's largest open source host. Innovation is the most driving force behind the growing Potix. Potix delivered the first Ajax framework to support Java and Android phones, the first embeddable Ajax spreadsheet, and the first to synergize the power of pure Java, markup and scripting languages.
ZK has more than 1,500,000 downloads since its first release in late 2005. ZK is deployed by a large number of Fortune Global 500 companies, including Barclays, Societe Generale, Swiss RE, eBay, Roche, Deutsche Bank, Sony, Sun Microsystems, Audi, EMC and Toyota, providing them with the ability to rapidly create rich Ajax enterprise level applications.
About TAIFEX
Taiwan Futures Exchange (TAIFEX), established in 1998 is now on the top list of fast-growing markets in the world currently offering futures and options contracts on major Taiwan stock indices, government bond, equity, interest rate, and commodity.
The organisation has received the attention and recognition of the investing public, turning out impressive performance on many fronts. The mission for the future is to provide investors with more efficient and quality services in the aspects of expanding product lines, deployment of high-performance trading system, enlarging market scale and internationalization of the market.
###