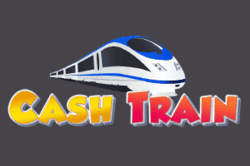 The new advert coupled with our recent website redesign means that we are confident that anyone who tries to take out a payday loan with us will be happy with the service that they receive.
(PRWEB) September 21, 2011
Payday loans website Cash Train is today premiering their new payday loans TV ad, to celebrate the website launch.
Following a meeting within the company to discuss how best to appeal to Cash Train's core market of 18- 50 year olds, it was agreed that the best option was to look into TV marketing. The company worked with one of the leading ad agencies in the UK, to create the new 30 second advert, which will be shown on a wide range of channels from E4 to Sky Sports and is set to run for three weeks initially.
Julian, Creative Director at Cash Train said of the new advert: "As a company we are always looking at the best ways to be able to reach potential customers, so a TV Advert seemed like the perfect fit. Our marketing team worked with the leading ad agency in London on the advert with the best agencies on the advert and we are all very proud of the friendly simplicity to it.
We are hoping that our advert will be seen by customers that may not have considered taking out a payday loan before, but are need of help with emergency finances. The intention is that the advert will remind those that may have short-term cash flow problems, that there are other options when the banks refuse credit. The new advert coupled with our recent website launch, means that we are confident that anyone who wants to take out a payday loan with us will be happy with the service that they receive."
Cash Train boast one of the fastest payday loans systems for customers, as all they have to do is fill out one quick and easy application form and it will be sent off to over 20 responsible lenders. This means that there is more chance of their loan being approved quickly and it saves the hassle of having to go onto many different websites, looking for a lender who will accept their application.
With loan amounts ranging from as little as £80 all the way up to £1000, it means that customers only have to apply for the amount that they really need. After applying, all they then need to do is wait for their instant lending decision, check all of the terms and conditions and then sign their online agreement. Not only this but with Cash Train's fast application process, customers can receive their loan on the same day that they apply and within an hour in most cases.
To qualify for a payday loan with Cash Train, customers have to be 18 or over, in employment (and earning over £500) and have a UK bank account along with a debit card. In terms of repayment, charges work out as £25 per every £100 borrowed, or a representative APR of 1940.5%.
Cash Train was created to offer a lending option to those who may have been turned away elsewhere, like customers with bad credit. Working with only the best lenders across the country, they provide a transparent and efficient loan service to customers all over the UK.
Notes to editor(s)
Link to advert - http://www.cashtrain.co.uk/as-seen-on-tv.php
The advert will be shown on these channels: E4, More 4, Box, Kerrang, Kiss, Magic, Q, Smash, 4 Music, Dave, Gold, Really and Watch (inc. +1 where applicable, for example E4+1). Sky Sports News, Sky News
###