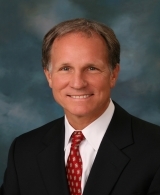 Warren, NJ (PRWEB) September 25, 2011
AEPG Wealth Strategies is pleased to announce that Ray A. Hawkins has joined the firm as a Vice President of Financial and Estate Planning.
By joining AEPG, Ray's clients will enjoy the benefits of a holistic platform that will better help them achieve their unique financial goals.
Ray has had an impressive career in the financial industry with more than 30 years in Equity Trading as a Managing Director at JP Morgan as well as CS First Boston. Most recently Ray worked at AXA Advisors as a Financial Advisor
Ray is a Kean University graduate and a member in good standing with the National Financial Planning Association (FPA) as well as the New Jersey FPA.
American Economic Planning Group, Inc. (AEPG) has been providing personalized comprehensive wealth management to individuals and business owners for almost 30 years. AEPG services include: Financial Planning, Investment Management, Individual Insurance, Group Insurance and 401(k) and Retirement Plan Solutions.
###