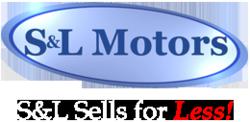 Green Bay, WI (PRWEB) September 22, 2011
S&L Motors, a Chrysler dealer in Green Bay, would like to announce that Chrysler Group LLC has once again has been named to HispanicBusiness magazine's Diversity Elite 60. Being in the Diversity Elite 60 means a company is one of the top organizations that promote and also model diversity in the workplace and the community alike. Chrysler Group is no stranger to the Diversity Elite 60, as this is the third-year running that Chrysler Group has been named by HispanicBusiness magazine.
In order to be one of the 60 organizations within the Diversity Elite 60 you must rank well in more than 32 variables that HispanicBusiness uses to measure a company's pledge to Hispanic hiring, promotion, marketing, philanthropy and also supplier diversity. Although Chrysler Group has been on this list for three years running they have improved consistently every year they have been included on the list and ranked higher.
In order to compile this study, HispanicBusiness, sought out input from several large companies, private and public, and also looked at how far companies went with respect to their workforce diversity initiatives in hiring minorities directly and minority suppliers as well.
HispanicBusiness debuted the 2011 Diversity Elite 60 list in their September issue. It features a large company profile of Chrysler Group under HispanicBusiness' new segment titled, The Diversity Partnership, which praises them for their diversity opportunities.
S&L Motors is one of the leading Chrysler, Jeep, Dodge and Ram dealers in Green Bay. They offer many new vehicles as well as used cars in Green Bay.
###