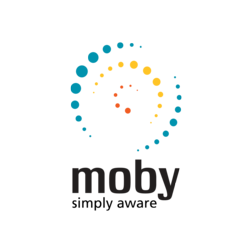 The real estate industry consists of many professional organizations whose members frequently find themselves working alone, in a new neighborhood, at night, with an unknown client, every day of the week," says Conal Campbell, Director of Alliances, Moby.
Vancouver, BC (PRWEB) September 21, 2011
MRIS, the Mid-Atlantic's real estate Multiple Listing Service (MLS), has partnered with Moby to bring its leading real estate personal safety app directly to its 42,000 customers. With the Moby app MRIS customers can share location information, send alerts, or automatically request assistance from emergency services.
"Safety is a top priority in the real estate industry, and MRIS is pleased to partner with Moby to introduce the latest technologies to enhance existing business and security plans," says John L. Heithaus, Chief Marketing Officer at MRIS. "Moby leverages leading GPS and professional monitoring technologies to keep our customers protected while doing their jobs, which helps ease the concerns of friends, family members, and colleagues. MRIS is bringing Moby to customers through MRIS.com, as a further commitment to keeping its customers safe."
Designed to keep safety in reach, Moby is a smartphone app that alerts a user's chosen contacts with a request for assistance, and provides an interactive map of the user's location. Alerts can be triggered by a single button, and powerful location sharing features provide peace of mind and added safety. For a small additional monthly fee, alerts can be monitored 24x7 by Moby's security monitoring center.
"The real estate industry consists of many professional organizations whose members frequently find themselves working alone, in a new neighborhood, at night, with an unknown client, every day of the week," says Conal Campbell, Director of Alliances for Moby. "Most of us don't face that type of work environment or those types of risks, and we are pleased to be working with innovative organizations like MRIS that are doing whatever they can to make all aspects of selling a home as safe as possible."
About MRIS
MRIS is real estate in real time™, enabling its customers to list and sell nearly $100 million in real estate each day and nearly $100 billion in listings and closed sales in 2010. A leading developer of real estate information technology, MRIS connects its customers with timely, accurate and actionable data with a growing portfolio of technology solutions, including broker and agent software products and an industry-leading consumer portal, HomesDatabase.com. MRIS also showcases unique homes and offers tailored community information through its online television network, mrisTV.com. Behind the scenes, the CURE Solutions Group subsidiary of MRIS provides back-end technology to other MLS systems through CURE, a proprietary solution. MRIS serves nearly 42,000 real estate professionals spanning a 22,000 square mile section of the Mid-Atlantic region, including Maryland, Virginia, Washington, D.C. and markets located in Pennsylvania, Delaware and West Virginia. Visit us at http://www.MRIS.com, http://www.MRISblog.com or http://www.mrisTV.com, "Like" us on http://www.Facebook.com/MRISonFB, and follow us on Twitter, @MRIS_Real_News
For further information please contact:
Candice Stankus, MRIS | candice.stankus(at)mris(dot)net
Tina McCormack Beaty, C.Fox Communications | tina(at)cfoxcommunications(dot)com
About Moby
Moby is a location-sharing and alerting service for staying connected with the people who matter to you. Moby users can privately and easily share their location with trusted friends, family members or colleagues from their smartphone. Requesting help from trusted parties or our professional monitoring center requires only the touch of a button. Moby is available in the U.S. and Canada on the iPhone and a wide range of BlackBerry devices, with support for Android coming soon. Moby is brought to you by the team at Contigo Systems, Inc., leaders in GPS application development since 2002. For more information please visit http://www.mymoby.com
# # #