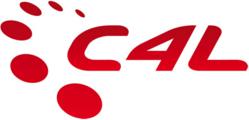 (PRWEB) September 21, 2011
C4L, a UK-based leading internet infrastructure solutions provider, today announced that it has been listed as one of the HSBC South West Regional Business Thinking finalists. A total of 54 companies across the UK have been shortlisted as Regional Finalists, and C4L has been ranked alongside companies such as; Aero Stanrew Ltd, Artemis Optical Ltd, Clipper Ventures, Burts Potato Chips Ltd and Gulliver's Truck Hire Ltd.
Matt Hawkins, managing director of C4L comments, "It's a fantastic achievement to be ranked a finalist as one of just six companies in the South West for the Business Thinking initiative. At C4L we're always looking to develop new technologies in order to stay at the forefront of our Industry, and if we were to win the financial reward then this would be invested in these technologies. We're looking forward to attending the Thought Exchange Trip in Dubai as well as the award ceremony itself."
Now in its second year, HSBC Business Thinking initiative will help even more ambitious businesses to exchange ideas, build networks and challenge their business thinking. All of the Regional Finalists will be invited to refine their business case to reflect their learnings and insights to secure funding and a financial reward of up to £6 million in lending plus a financial reward of up to £120,000 each. One of the 18 Regional Winners will be crowned overall Business Thinking winner at an International Insights gala event in London, seeing their financial reward doubled.
Mark Tilleray, HSBC's Regional Commercial Director for HSBC in the South West, said "The Business Thinking initiative is designed to recognise and reward the UK's most innovative, forward thinking businesses. We have been presented with many strong entries from across the region, with many entrants showing themselves to be solid and determined in their business strategy. The calibre of entries made choosing the finalists an extremely tough decision, but we were please to see there are so many ambitious, innovative businesses in the South West.
"We're always encouraging our customers to look at potential opportunities overseas, particularly when the domestic market proves more challenging. The Thought Exchange trip to Dubai will give each of these businesses a unique insight into the challenges and opportunities for British businesses, as well as provide a forum for discussion on how businesses in the UK can continue to be successful for now and in the future."
C4L is a data centre, internet and connectivity services provider. As well as owning a high speed fibre network, C4L has a presence in over 40 data centres across the UK and Europe. C4L provides its customers with an all encompassing solution, offering huge cost savings, greater innovation and peace of mind, with a minimum SLA of 99.95%.
For more information on the HSBC Business Thinking Initiative, visit
https://www.businessthinking.hsbc.co.uk/finalists#home
About C4L
C4L is an internet infrastructure solutions provider and deploys a full range of services in over 40 data centres, including colocation, IP transit, interconnects, data backup, data storage, virtualisation, telecoms, disaster recovery and leased lines, to name just a few. These are all provided with C4L's commitment to maximum uptime and customer support; featuring a 24/7 network operations centre (NOC) which is manned by trained professionals with Microsoft and Cisco qualifications.
C4L's industry leading data centre connected network, includes sites such as Bournemouth, Slough, BlueSquare Maidenhead, BlueSquare Milton Keynes, Telehouse Metro, Telehouse North, City Lifeline and InterXion. The company is now in its 11th trading year and with a track record of 100% growth every year its client base includes Government, FTSE 250, financial institutions and many of the UK's network carriers. The business is committed to customer satisfaction and quality of service and has achieved certifications such as ISO9001 & 27001.
###