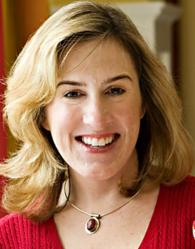 Women-owned businesses are a large part of this country's economic success, and we are proud to support their growth and development.
Madison, WI (PRWEB) September 20, 2011
With more than 8 million women business owners in the United States, BizFilings, a leader in online incorporation services, recognizes "American Business Women's Day," celebrating the women-owned businesses that drive economic growth and innovation, and encouraging women nationwide to become inspired and start a business of their own.
American Business Women's Day came into existence due to the work of the American Business Women's Association (ABWA), a national education association designed to celebrate and promote American working women. The ABWA was incorporated on September 22, 1949, by Hilary A. Bufton Jr., a Kansas City, Mo., businessman, and three Kansas City businesswomen. In 1986, September 22 was recognized by President Ronald Reagan as American Business Women's Day to celebrate the contributions that women had made to the economy.
The mission and spirit of the ABWA may be part of the reason that women in business continue to thrive. Currently, American women-owned businesses are on the rise, and their growth rivals that of their male counterparts. Since 1997 the number of women-owned businesses has increased by 50 percent, double the rate of men-owned firms.
Women entrepreneurs looking to add to this trend by starting their own businesses should be aware that we have special financial programs, tax breaks, and business assistance available to them. Women-owned businesses looking for a loan will find that there are certain programs developed by the Small Business Administration (http://www.sba.gov) to help secure funding. Women-owned businesses may qualify for certain tax advantages as long as the ownership is 51 percent female. In addition to these benefits, there are a multitude of other tax advantages, such as payroll deductions, health insurance deductions, and income deductions available to businesses who file for incorporation.
"Women-owned businesses are a large part of this country's economic success, and we are proud to support their growth and development," says Karen Kobelski, a member of the leadership team at BizFilings. "As women are getting their businesses started, incorporating—be it an LLC, S Corp, or C Corp—is an important step, as it helps protect their family's personal assets, can provide certain tax advantages, and can help establish credibility that will help build their businesses."
BizFilings is a leading provider of incorporation in the U.S. and helps thousands of businesses get started through its business filing and registered agent service. Visit the BizFilings online learning center to learn more about the benefits of incorporation.
About BizFilings
BizFilings is a full-service, online incorporation service provider, offering small -business owners a fast, easy, and economical way to form a corporation, limited liability company (LLC), or other business structure online or by phone. BizFilings also offers a full range of business filing and compliance products, including nationwide Registered Agent service, helping keep businesses in compliance with state regulations. BizFilings is a part of Wolters Kluwer, a leading global information services and publishing company. Wolters Kluwer, with 2009 annual revenues of €3.4 billion, employs approximately 19,300 people worldwide, and maintains operations in over 40 countries across Europe, North America, Asia Pacific, and Latin America.
# # #