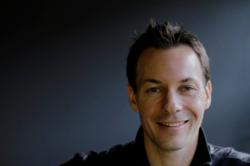 Sean is known for his immense creativity and strategic vision.
Seattle, Washington (PRWEB) September 21, 2011
DNA Response, Inc., provider of multi-channel e-commerce, marketing and order management solutions, announced today that Sean Fay, President and CEO of Envision Response, has joined DNA's board of advisors.
Sean Fay is a well-recognized Direct Response industry leader, co-founding two successful agencies Cesari Response Television, (now "Cesari Direct") and his current firm Envision Response. In his career he has worked with such Platinum DRTV brand names as Juiceman, George Foreman Grill, Sonicare, Oxiclean, Foodsaver, Space Bag, and Brainetics. He was instrumental in directing and producing infomercials for these and other brands, making them household names and generating over $1 Billion in sales.
"We cannot think of a better partner and advisor for our company than Sean Fay", said Ranjit Mulgaonkar, President and CEO of DNA Response. "Sean is known for his immense creativity and strategic vision. He is one of the first industry leaders to recognize and embrace changes in Direct Response and shift focus to new emerging marketing channels".
Since starting his own company, Envision Response, in 2003 Sean has directed DR campaigns for Brainetics, Spacebag, Foodsaver and Teeter Hangups; has won 2004 and 2008 ERA Best Short Form Housewares Award for Space Bag, along with the 2010 ERA Moxie Award for Best Intellectual Property infomercial for Brainetics Math & Memory Infomercial; and he has been nominated for the 2010 Moxie Award for Best Infomercial of the Year under $250,000 budget. Envision specializes in long form infomercials and short form spot production. At the same time they lead their clients through all stages of campaign design and execution: from market research and strategic planning to creative development, production and deployment. Sean Fay's mission of providing "accountable DRTV marketing services that generate ROI" is well aligned with DNA's goal of creating a turnkey technology that will streamline operations and lower costs for Direct Response clients, while increasing incremental online revenue.
"I am incredibly excited to join DNA Response's Board of Advisors", said Sean Fay. "I believe DNA's dynamic talented team and unique platform are positioned to revolutionize DRTV industry. Their proprietary technology helps DR clients streamline multichannel online transactions, integrate new social media networks and optimize traditional TV advertisement at an unprecedented level through strategic partnership with Google TV".
About Envision Response:
Founded in 2003, Envision Response Inc. is a leading creative agency that specializes in producing long and short form direct-response television advertising designed to maximize ROI (return-on-investment) for companies who market directly to consumers. Envision clients include some of the most popular consumer brands ever introduced through direct-response advertising, including Space Bag, Foodsaver, and Brainetics. They were the winner of 2010 ERA Moxie Award "Best Infomercial of the year-Intellectual Property Category" for Brainetics. Their experience crosses a wide variety of categories including natural supplements, beauty, house-wares, insurance, healthcare and more. Headquartered in Seattle, Washington, Envision Response is a member of the Electronic Retailing Association.
About DNA Response:
DNA Response, Inc. (DNA) provides turnkey e-commerce, online marketing, and order management services to companies in the $300 Billion direct response market. DNA clients sell products direct to consumers using TV, radio, print catalogs, web and mobile as their sales channels. DNA's ECOM2TM platform utilizes state-of-the art cloud computing technologies and services to improve operational efficiency by reducing transaction costs, eliminating credit card declines, and lowering order cancellations and product returns, while simultaneously increasing online revenue for our clients. DNA provides universal order management for processing orders in real time from all the sales channels with full visibility to the business for the clients. DNA generates incremental revenues and helps build a brand for our clients by providing comprehensive e-commerce and online marketing services.
# # #