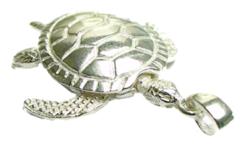 "At BillyTheTree, customers can find the perfect piece for $30. From magnetic to sterling silver to jade, we offer all the latest jewelry trends at affordable prices."
- Robin Weber, President, BillyTheTree Jewelry
Belleair Bluffs, Florida (PRWEB) September 20, 2011
In today's economy, most Americans can't afford to treat themselves to luxuries. Luckily, customers looking for high quality, yet affordable jewelry can choose from the close to 10,000 items on BillyTheTree.com. The customer top-rated site is celebrating its seventh anniversary this month.
"We are excited to see the high level of enthusiasm that our customers continue to display about our beautiful jewelry, watches and sunglasses, and our extremely high commitment to service," President Robin Weber said. "It is this strong customer loyalty that has made our rapid growth possible, and we are very grateful for it. I can't wait to show folks the many new, stunning designs we'll be unveiling in the days ahead!"
BillyTheTree scours the globe for the most unique, beautiful, high-quality jewelry designs, while making sure that they are able to offer them at an affordable price. Add in the free worldwide shipping that BillyTheTree offers, and it's no wonder that the site has grown quickly in its seven short years.
"When customers walk in to a traditional jewelry store, they are met with gorgeous jewelry at exorbitant prices," Weber said. "But at BillyTheTree, customers can find the perfect piece for $30. From magnetic to sterling silver to jade, we offer all the latest jewelry trends at affordable prices."
Pieces sold through BillyTheTree come with a customer satisfaction guarantee. Being family-owned allows the site the opportunity to focus on the customer experience, and not just the bottom line, like in many corporate jewelry stores. BillyTheTree believes that satisfied customers are the key to their success.
About BillyTheTree.com
Founded in 2004 by Robin Weber when he was still a senior in high school, BillyTheTree.com offers a large variety of affordable, yet high quality jewelry, watches and sunglasses. The company offers free worldwide shipping on these product lines, which include almost 10,000 items, consisting of magnetic jewelry, sterling silver jewelry, jade jewelry, high performance sport sunglasses, and more. For more information, visit http://www.BillyTheTree.com
###