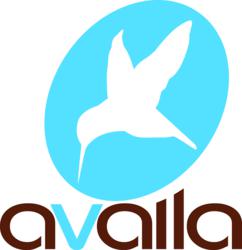 "Ours is the story of two close friends who talked business together and recognized that we were stronger together than apart," Dean comments. "It's almost unheard of in the businessworld--we shared products, people and events."
Houston, TX (PRWEB) September 22, 2011
It's a story that's all too rare in today's world of commerce: two industry competitors at the helm of their respective companies are best friends for over 30 years who join forces to share business insights, resources and personnel, and support each other's growth—both personally and professionally.
Such is the story of Pamela C. Dean, founder of Houston, Texas-based Avalla, and Leslie Campbell, formerly president and owner of TARRAH Cosmetics of Boynton Beach, Florida. Each company has enjoyed a rich history of success offering botanically-based skincare, anti-aging, beauty and wellness products. Both Dean and Campbell are known for creating a work culture that encourages compassionate and ethical business practices, the importance of family, highly personalized customer service and exemplary product quality.
"Ours is the story of two close friends who talked business together and recognized that we were stronger together than apart," Dean comments. "It's almost unheard of in the businessworld—we have shared products, people and events."
Dean and Campbell had an eye on the eventual merging of their two organizations—in fact, TARRAH relocated its headquarters to Houston in January. "We had begun to put a long-term plan in place to blend the two companies," Dean explains.
Then the unexpected happened, a tragic twist of fate. On March 3, Campbell was killed in a car accident. Stunned by the loss of her lifelong friend, Dean knew that she must work to expedite the long-term plan to preserve the business cherished by Campbell. On June 1, Avalla finalized the purchase of TARRAH, which more than doubles the sales organization and annual sales base across North America.
"As planned, this allows us to operate as a stronger, mightier consultant sales force that can reach a greater number of customers through improved brand recognition, increased field support, access to more amazing products, even better customer service and the integrated use of technology."
Avalla launched its union of the two companies at its annual conference, held at The Woodlands, Texas in mid-August. "We are now poised to bring a significant focus onto the next wave of growth in the direct selling industry," Dean said at the conference.
Some of Avalla's recent groundbreaking innovations are:

A generous business opportunity with a multi-generational approach that encourages consultants to help other consultants become successful.
A Preferred Customer Club program that enables customers to browse and order products from the comfort of their homes 24/7.
Technology offerings through its website and social media marketing that provide ease of conducting business, making Avalla's opportunity even more fun and lucrative.
Avalla Company History:
Built on the worldwide success of Nutrimetics, the number one direct selling company in Australia, Avalla offers a casual and contemporary selling approach that is suitable to the needs of every customer. Merging her commitment to quality and service with her vision of inspiring others to achieve their dreams, Dean—an entrepreneur, mother of two and mentor to many who has worked for some of the world's leading direct selling companies—acquired the rights to distribute Nutrimetics in the United States and Canada in 2004. Avalla is a member of the Direct Selling Association.
Dean's strong relationship with her own family motivated her to create a work environment that promotes the characteristics of a sisterhood—nurturing and supporting one and all to reach their highest goals and dreams. Avalla is named after Dean's mother, Valla, a woman who encouraged her four daughters to believe in themselves and each other.
TARRAH was founded in 1973 under the name Lady Love Skin Care, and was bought by Harry Hersey II in 1996. Hersey renamed the company TARRAH Cosmetics after his daughter, Tarrah. Then in 2000, Campbell purchased the company to carry on the tradition of its aloe-based cosmetics and wellness line.
About Avalla:
Avalla offers an extraordinary line of botanically inspired beauty and wellness products that are safe, naturally sourced and offer excellent value to customers. By combining the purest ingredients that the earth has to offer, along with state-of-the-art product formulations perfected by science, Avalla combines the best-of-the-best products, people and technology to attract the next generation of leaders, consultants and customers. The company prides itself on creating a heart-based family of successful entrepreneurs who are dedicated to assisting others in achieving a financially secure lifestyle and empowering them to believe in themselves. Avalla is a member of the Direct Selling Association, and adheres to and supports their code of ethics. To learn more, visit http://www.avalla.com.
Pam Dean is available for media interviews. To schedule an interview, contact Gina Mazza at 724.316.4751 or email ginamazza(at)me(dot)com.
E-photos are also available.
# # #