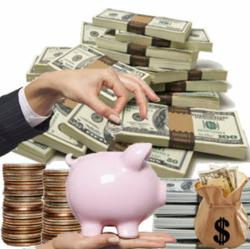 We really listen to our customers and our product evolves based on feature requests and suggestions
(PRWEB) September 22, 2011
QuoteDash.com, an up and coming leader in providing cheap car insurance quotes, is proud to announce the release of the Quote Dash Quote Log. Quote Dash understands the nuances and lack of consumer friendliness when shopping for car insurance online. Quote Dash's Quote Log provides consumers with a simple interface to manage their quotes, share those quotes with friends, and ensure they are receiving the best possible car insurance rate.
These days, many drivers select their car insurance policy based on suggestions that family and friends make. Those that choose to hunt for a deal, are often left in a pile of paper work or spend countless hours on the phone providing the same vehicle and personal information just to receive a quote. Then, are left to fight with aggressive sales people hoping to close the deal. Quote Dash has set out to change this and simply the shopping experience while enabling consumers to save a bundle.
"We really listen to our customers and our product evolves based on feature requests and suggestions, the recommendations we receive from our members really shape our priorities," stated a Quote Dash web developer. "It's not uncommon to be required to drop everything and modify our website based on a customer's experience, unlike some of our competitors, we truly are customer-centric".
Many drivers don't realize they are overpaying for their car insurance. Existing drivers can use Quote Dash to quickly determine if they are overpaying and make adjustments to really save. QuoteDash recommends that every six months, people should attempt to obtain cheap car insurance quotes. As a driver ages, builds more driving history, accidents or tickets are removed from driving records, individuals re-locate, change jobs, the pricing of auto insurance can also change. By using QuoteDash and taking advantage of the new Quote Log, it's never been easier to shop and compare rates. In less than 10 minutes, consumers can save hundreds of dollars each year.
Visit QuoteDash.com to create your driver and vehicle profile and start saving on car insurance.
###