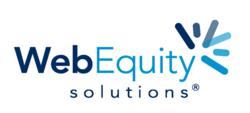 Omaha, NE (PRWEB) September 21, 2011
WebEquity Solutions® LLC (WebEquity) is pleased to announce that it will host its 16th Annual Lending & Technology Conference September 26-27, 2011 in Omaha. This year's event will bring together industry leaders, community bank executives and Company experts who will share best practices for proactive asset quality and credit risk management. The Company's solutions automate the credit analysis, stress testing and portfolio management for a bank's Commercial loans (Commercial Real Estate, Commercial & Industrial and Small Business).
Conference highlights include:

Lending Leadership Panel Discussion: Gaining Perspective on Today's Lending Environment
Panelists include:

Matt Williams, President of Gothenburg State Bank and ABA Vice Chairman
John Munn, Director of FFIEC, NE Department of Banking and Finance
Dr. Ernie Goss, Ph.D, MacAllister Chair & Professor of Economics Creighton University
Gregg Chaplin, Chief Lending Officer, Bremer Financial Services
Larry Winum, President/CEO of Glenwood State Bank, Vice Chairman of ICBA's Agriculture/Rural American Committee
"An Annual Check-up on the State of Agriculture and Agri-Lending"
Dr. David Kohl, Agriculture Economics Professor Emeritus at Virginia Tech, provide an up-to-date perspective on economic factors that will impact Ag lending as we move into 2012 and insights he has gained from banks he met with over the last year.
"Getting Your ALLL Right"
Neil Stanley, a 26 year banking veteran and President of Bank Performance Strategies, will join Todd Classen, Product Manager of WebEquity Solutions to lead a discussion on best practices in calculating an accurate Allowance for Loan and Lease Losses (ALLL) that will instill confidence with Board of Directors, bank examiners and auditors. Additionally, the Company will be introducing its customers to WebEquity® ALLL, a new product which automates the process of analyzing and calculating an accurate Allowance for Loan and Lease Losses reserve.
"Current State of Affairs – Commercial and Ag Appraisals"
K.C. Conway of Colliers International will share valuable perspectives how to make sure you are getting fair challenges and the banks should know about maintaining accurate appraisals for their collateralized Agriculture and Commercial loans.
"Stress Testing Ag and Commercial Loan Portfolios"
Neil Stanley and Todd Classen join forces again to lead discussions of how financial institutions can leverage technology to perform "what if" scenario stress testing on agriculture and commercial loan portfolios.
"Key Elements of Effective Loan Reviews"
Patricia Alexander, CEO and Founder of Alexander Loan Review & Consulting will outline critical elements of an effective loan review program, what is needed to achieve truly proactive loan portfolio management and the most recent regulatory guidelines regarding loan modifications & workouts.
Attendees will also learn how to take full advantage of all of the features that WebEquity's cloud-based lending software solutions have to offer in a series of Tips and Tricks breakout sessions led by product experts.
For more information about the conference please contact Mallory Eccker at 800.264.0787 ext. 3 or mallory.eccker(at)webequitysolutions(dot)com.
About WebEquity Solutions
WebEquity® is the proven leader in on-demand lending software. More than 700 financial institutions and 20,000 lending professionals use WebEquity to automate and streamline their lending process and reduce operational costs, while making more uniform and profitable credit decisions. The company offers financial institutions a distinct advantage with a single solution that works for all loan types, an on-demand model that provides centralized, anywhere access, and the flexibility to configure the system so it fits their lending practices. WebEquity serves institutions in the U.S., Canada and Australia. WebEquity is endorsed by the Independent Community Bankers of America as the ICBA Preferred Service Provider for commercial lending software. For more information call 800.264.0787 or visit http://www.webequitysolutions.com.
###