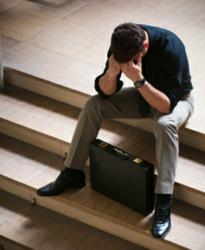 State College, Pennsylvania (PRWEB) September 23, 2011
In a new study published online in the journal Emotion, steroid hormone levels in the saliva of study participants were measured with immunoassays from Salimetrics in order to provide biological confirmation of a relationship between happiness and loneliness.
The study was composed of two parts. In the first, participants answered questionnaires that were designed to evaluate how much value they placed on the pursuit of happiness. Participants also kept a diary for two weeks, in which they recorded stressful events and feelings of loneliness they felt during those events. A relationship found in the data suggested that placing greater value on happiness was linked to increased feelings of loneliness.
To confirm this relationship, the second part of the study involved experimental manipulation of the participants through written materials and film clips that contained neutral and emotional material. Saliva samples were collected during the procedure in order to analyze changes in levels of progesterone, a sex hormone known to be related to human emotions. A second salivary hormone, cortisol, was also measured in order to control for the psychological state of the subjects during the procedure.
The second part of the study provided a biological confirmation of the relationship suggested in the first part of the study, since participants who were experimentally induced to value happiness exhibited greater loneliness, as measured both by self-report and by the salivary progesterone measurements.
The measurement of steroid hormones and other biomarkers in saliva is becoming increasingly common in studies of human behavior and development, due to the advantages that saliva testing offers. Saliva collection is less invasive and stressful than blood collection, and it avoids the biological hazards, expense, and inconvenience involved with obtaining blood samples. Since saliva can be collected without the presence of trained medical personnel, it often allows studies to measure hormones and other biomarkers in settings outside the hospital or the laboratory. For example, studies or medical procedures related to fertility, which require frequent, repeated sampling for the sex hormones estradiol and progesterone, are finding that the ability to measure these hormones through saliva collected at home is a great improvement over sampling through blood.
About Salimetrics:
Founded in 1998, Salimetrics, LLC supports researchers, the immunodiagnostic industry, and functional testing laboratories around the world with innovative salivary immunoassay products and services. Salimetrics' assay kits and CLIA-certified testing services measure biomarkers related to stress, behavior and development, inflammation, and immune function, including: alpha-amylase, androstenedione, blood contamination, chromogranin A, cortisol, cotinine, C-reactive protein, DHEA, DHEA-S, estradiol, estriol, estrone, IL-1b, IL-6, melatonin, progesterone, 17α-hydroxyprogesterone, secretory IgA, testosterone, and TNF-a. Salimetrics also provides salivary DNA analysis. The company is based in State College, Pennsylvania, with offices in the UK and distributors in Europe, Australasia, and South America. For more information, visit Salimetrics on the web at http://www.salimetrics.com.
# # #