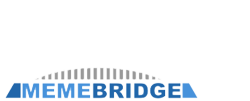 The supply of exact match domains is finite, so prices will never be lower than they are now. -- Will Spencer, MemeBridge CEO
Denver, CO (PRWEB) September 20, 2011
MemeBridge, a leading web publish company, is listing a portion of it's travel domains for sale.
The majority of these domains are "exact match domains". Exact match domains are exceptionally valuable because they receive a significant ranking bonus from the Microsoft Bing, Yahoo, and Google search engines.
For example, the domain VisitSwitzerland.net will be much easier to rank for the search term "visit switzerland" than a domain called HolidaySwitzerland.net.
The exact match domain bonus is given only to top level domains with the com, net, and org extensions. As an example, the domain BookingFlights.org will be much easier to rank for the search term "booking flights" than the domain BookingFlights.biz.
The domains do not have set prices. Interested parties should contact MemeBridge.
Corporate Summary
MemeBridge is a company with a mission: Spread Good Ideas. A meme is the smallest unit of thought and the job of MemeBridge is to help good memes overcome obstacles. MemeBridge has extensive experience creating and managing web publications, including the Tech-FAQ, MightyGuide, and Expat Intelligence. MemeBridge web sites serve several million visitors per month and provide information and guidance to people from all over the globe.
###