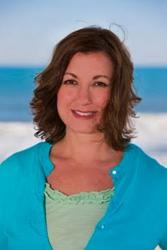 The Inn was already staffed with a great team of knowledgeable, fun and caring people." Sarah Close, Innkeeper at First Colony Inn, Nags Head NC
Nags Head, NC (PRWEB) September 22, 2011
She wanted to be able to offer immediate and needed financial assistance to the post-Hurricane Irene efforts of the Outer Banks Community Foundation (OBCF). The foundation was created in October of 1992 as a public charity to meet local needs on the Outer Banks, not ordinarily within the province of other charitable organizations, religious institutions or government.
Through quickly appealing to her guests, the magic of the Village Realty Web Services Team and Facebook technology Sarah offered a Two Night Stay/Gift Certificate at the beautiful First Colony Inn to the first ten people who donated $100.00 to the fundraiser. She figured a $1,000 donation would be pretty nice! Because so many people who cherish visiting the Outer Banks so wanted to help, the donations poured in immediately from twenty one generous guests to raising a whopping $2,300 total. There was simply no way to distinguish which ten were the quickest as some donations came by mail, some in person, some via credit card...so all of the participants received a gift certificate. It was a a win, win, win!
In this spirit of generosity, Sarah didn't just limit her altruism to the human victims of Irene. Her good friend and colleague, Durinda Blevins, Marketing Coordinator for Village Realty*, was busily organizing a Facebook Auction to raise funds for the Outer Banks SPCA, a local division of the American Society for the Prevention of Cruelty to Animals. They needed a 'pet friendly' grand prize for the winner of the auction. Just so happens Sarah owns a cute little three bedroom pet-friendly rental cottage in Kill Devil Hills called "Avalon Limin" She offered up her cottage to the highest bidder for the week of September 17-23, 2011. This auction netted $650 for the Outer Banks SPCA.
Sarah Close relocated to the Outer Banks from St. John, U.S. Virgin Islands two years ago. When she first moved back to the mainland to be closer to her family she drove along the east coast, knowing she would settle by the sea, but it was only when she discovered the Outer Banks that she knew she found her new home. She absolutely loves living here and was delighted to accept the position of General Manager/Innkeeper at First Colony Inn in January, 2010. Sarah says she enjoys meeting new people, sharing stories and feels she has been blessed in many ways since her arrival.
Living on the Outer Banks has its ups and downs (mostly ups). And it is people like Sarah who help to maintain the sense of community and small town beach friendliness that stretches not just from bridge to bridge but from sea to shining sea.
Village Realty manages over 600 Outer Banks Vacation Rentals including First Colony Inn in Nags Head. It is also a full service real estate company offering buyers and sellers the services of experienced local Realtors.
Placed in the National Register of Historic Places, the First Colony Inn stands on the coast at Nags Head as the sole-surviving "beach-style" hotel, welcoming new generations to the old-fashioned pleasures of the Outer Banks. The inn is known for exceptional customer service and the friendliness of the staff. They invite you to visit the Outer Banks and find out why so many people come back year after year.
Visit First Colony Inn on Facebook.
# # #