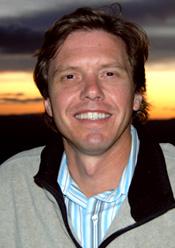 SAN FRANCISCO, Calif. (PRWEB) September 21, 2011
Buoyed by Northern California real estate sales growth, Pacific Union International(PUI) announced today that Doug Swanson, one of Sonoma County's top producing real estate professionals, has joined the company.
Swanson, ranked eighth (by sales volume) among over 5,700 registered Sonoma County real estate professionals has 25 years of sales experience and has been licensed in real estate for 11 years, with over five as a Broker. Additionally, Swanson was previously a partner and Managing Broker in a 40+ agent office and has always been a consistent top producer within the Sonoma County real estate community.
He joins PUI and will be based in Santa Rosa at a time of unprecedented sales growth in the organization—despite an uncertain real estate market and economy. The PUI team which includes 425+ real estate professionals in six Northern California counties.
"We're thrilled Doug has joined the PUI team. His network in Sonoma County is deep and proven—and his client-first philosophy is an exact match to PUI's culture and operating approach," said Mark McLaughlin, president and CEO of PUI. "Our team is in active growth mode, including expansion in Sonoma, Napa and Contra Costa Counties, as well as interest in expanding along the Peninsula / South Bay area."
Recent real estate sales trends for Sonoma County, including residences and ranches, show 35% of properties under contract—a statistic that reinforces a "seller's market" environment. PUI saw an increase of 58% in number of $1 million and higher single family home sales (and overall volume increase of 40% in Sonoma County, coupled with a drop of 24% days on market. PUI is poised for aggressive Sonoma County regional expansion following the dissolution of two existing franchise agreements (dating back to the 2009 real estate firm's Morgan Lane Marin / Pacific Union merger), allowing the firm to pursue its operating model of locally owned operations.
"Sonoma and the surrounding region is a unique real estate environment. It's both a luxury market for high net worth buyers throughout the Bay Area, as well as one with an unmatched mix of property types, including ranches, vineyards, investment properties and residential," said Doug Swanson. "I know the market and am pleased to be a key part of PUI's growing presence in one of the nation's most vibrant real estate markets."
Market Momentum Continues
In the past six months, PUI has added proven bench strength to a proven, top-ranked team, including:

Three top-ranking teams from McGuire and Sotheby's joined PUI's San Francisco office.
Two top East Bay teams joined PUI's Orinda and Danville offices, including the #1 real estate professional in Contra Costa County, as well as a number of top performing professionals in Marin, Sonoma and Napa Counties.
Opened two new East Bay offices (Danville and Orinda)—with a third in the works (Lafayette).
Led by McLaughlin and long-time real estate industry professional Jill Silvas, Branch Executive of the Sonoma office, PUI is actively pursuing a Sonoma / Santa Rosa expansion via key agent additions (including Swanson) and new office locations. PUI's long-standing stronghold in Marin County, which is powered by a team that includes 70% of the top 40 agents, is well positioned to fuel PUI's expanded reach in Santa Rosa, Sonoma and beyond.
PUI is the second largest brokerage company serving the six counties of the Bay area. Its agents have the highest productivity among the region's professionals. The company regularly records the highest average sale price in the region each quarter since it was created by the merger of Pacific Union Real Estate Group and Morgan Lane Marin, Inc. in 2009.
About Pacific Union International
Pacific Union International (PUI) is the San Francisco Bay Area's premier international luxury real estate brand operating in six counties including Alameda, Contra Costa, Marin, Napa, San Francisco and Sonoma for 35 years. Locally owned, PUI leadership operates with an entrepreneurial mindset and unwavering commitment to invest in the right people, processes and tools to ensure deep, long-standing client and agent relationships. In 2009, its team of over 425+ real estate professionals achieved #1 ranking in average sales price and #1 ranking for professional productivity in all six counties. Through its exclusive relationship with Christie's International Real Estate in the San Francisco Bay Area, Pacific Union delivers international reach in its property marketing programs and provides clients with access to international investors.
# # #