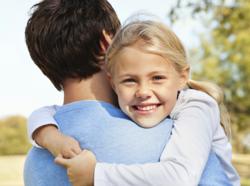 You need to ask yourself, 'Would my family be OK financially without me in the picture?'
Houston, TX (PRWEB) September 23, 2011
Warren Barhorst, CEO of Houston-based Barhorst Insurance Group, is bringing the importance of life insurance to the forefront during September's Life Insurance Awareness campaign.
"People today may be feeling less financially secure than before the Great Recession began," states Barhost. "Retirement accounts may have rebounded, but savings have dwindled. Many may have found a new job, but at a lower salary. People are struggling to simply put food on the table and keep a roof over the heads of their families."
"What would happen if you died tomorrow?" he questions. "No one wants to think in those terms, but given that many of us are still in the financial rebuilding stage, you need to ask yourself, 'Would my family be OK financially without me in the picture?'"
"Life insurance is one of the few guarantees your family could rely on to maintain their quality of life," Barhorst points out. "September is Life Insurance Awareness Month, making it the perfect time to take stock of your life insurance needs."
As difficult as it may seem to look beyond the bills due at the end of the month, "you should make it a priority to maintain your current life insurance or get coverage if you don't have it," urges Barhorst. "It will provide an anchor of stability for your family's finances, ensuring that your loved ones will be financially secure when you die."
For those without any life insurance, or for those who may need more because of changing circumstances, Barhorst has these suggestions for getting coverage.
Step 1: Determine how much life insurance you need. Start by figuring out how much of your income would need to be replaced for your family to maintain its standard of living. Add up your family's current and future financial obligations and subtract from that number the financial resources that will be there when you're gone. The remaining number is a good target to shoot for when buying insurance. If you'd like help with the numbers, the nonprofit LIFE Foundation has an easy online Life Insurance Needs Calculator that can help you determine how much coverage you need. Find it at http://www.lifehappens.org/lifecalculator.
Step 2: Decide what type of insurance you need. There are two main types of life insurance: term and permanent. Both offer advantages, but the kind of coverage that's right for you—term, permanent or a combination of both—will depend on your personal situation and financial goals. There are policies available to meet virtually every budget and need. To get a better understanding of what might be right for you, use the LIFE Foundation's interactive product selector at http://www.lifehappens.org/whatkind.
Step 3: Understand your buying options. You have several options when it comes to making your life insurance purchase. There are insurance professionals in the community who will sit down with you, free of charge, to assess your life insurance needs, and then recommend the type and amount of coverage for your situation and budget. You may also be able to obtain life insurance through your employer. Check with your benefits manager at work to see what your options might be. Additionally, you can purchase life insurance online through one of many insurance websites, which typically offer policies from a multitude of insurance companies.
"The most important thing is to get the coverage," says Barhorst. "You don't want to leave your family's financial future to chance."
Source:
The Life and Health Insurance Foundation for Education (LIFE) is a nonprofit organization dedicated to helping consumers make smart insurance decisions to safeguard their families' financial futures.
About Life Insurance Awareness Month:
Held each September, Life Insurance Awareness Month is an industry-wide effort that is coordinated by the nonprofit LIFE Foundation. The campaign was created in response to growing concern about the large number of Americans who lack adequate life insurance protection: 95 million adult Americans have no life insurance, and most of those who do have far less coverage than most financial experts recommend. For more information on life insurance, visit LIFE's website at http://www.lifehappens.org.
The Barhorst Insurance Group (BIG) was founded in 1993 as a Nationwide Insurance agency and today is a captive hybrid agency representing more than 50 insurance carriers. In 18 years, the company has grown to more than 100 employees and over 30 locations in Texas.
BIG provides a full range of insurance and financial services for families and businesses, including: auto, motorcycle, boat, homeowners, life, farm, flood, commercial, Texas Workers Compensation, administrative services, annuities, mortgages, mutual funds, pensions, long-term savings plans and health and productivity services.
For more information, call 713.856.5533 or visit big-usa.com.
# # #