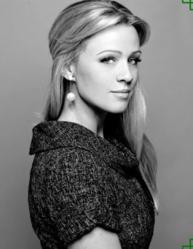 Los Angeles, CA (PRWEB) September 21, 2011
Energetic television host Casey Noble, who is an Interior Design Graduate of the Fashion School FIDM, is the new host of HGTV's show Design on a Dime. Fans of the network will recognize Casey as a former contestant and finalist on Design Star. The Redondo Beach, California native worked for two high-profile design firms and managed several international design projects before starting her own residential and commercial design business.
In the new season of Design on a Dime, currently airing now, Casey demonstrates smart cost-saving ideas and innovative design solutions to prove that beautiful rooms don't have to be expensive. Amazing transformations further illustrate the secrets for making a space look like it cost a fortune—some of the tricks Casey picked up in Interior Design school.
While many of Casey's interior projects have been luxury clients with a high sense of style, in reality, Casey feels just as comfortable wearing flip flops and being inspired by her surroundings. Casey has said, "I think most of my personal style is very southern California, that sort of L.A. beach thing. I live at the beach. I'm very, very tied to the beach."
FIDM/Fashion Institute of Design & Merchandising is a co-educational, specialized, private college dedicated to educating students for the Fashion, Graphics, Interior Design, and Entertainment industries. Known as a one of the top fashion design schools, FIDM is also a leading graphic design school and digital media college. Visit fidm.edu for more information.
###