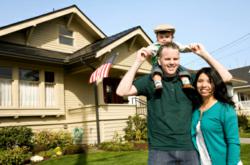 We are experienced in all aspects of buying and selling homes in Indianapolis
Indianapolis, IN (PRWEB) September 22, 2011
New website provides free listings of homes for sale in Indianapolis, IN! Spark Realty Group, one of the leading real estate brokerage companies in the Indianapolis area recently announced the release of its new website, SparkIndyHomes.com. The new website is a much more modern and updated real estate website that provides visitors with an easier and faster way to access information about a specific property listing and gain other needed information.
Spark Realty Group's new website Spark Indy Homes provides a variety of information for visitors interested in buying, selling or investing in the city's robust real estate market. One of the most popular aspects of the new website is the free, no obligation Houses for Sale Indianapolis search function that allows users to search for homes and other property listings including commercial and multi-unit dwellings in and around the area.
In addition to the free search function, the website also shows thumbnail images as well as expanded details about each property Spark Realty Group currently has offered for sale. These houses include residential homes as well as multi-family units and other investment properties.
The new website also has expanded sections that provide detailed and specific information for buyers, sellers and investors. Each section explains in detail what Spark Realty Group does for each separate group as well as the advantages of using the realty brokerage company. The investment section sets forth Spark Realty Group's experience in working with all investors including out of state investors as well as investors who live outside the USA.
"We are experienced in all aspects of buying and selling homes in Indianapolis," said David Roberts, Spark Realty Group Founder. "Our new website which was created in conjunction with leading website maker Act Now Domains communicates what we do effectively and really makes it easy for our visitors to see the benefits we offer our clients. It provides this in a sleek new design and color scheme that reflects what we do."
Another popular feature of the new website is the special search function of wholesale investment properties within the city and surrounding area. This allows real estate investors interested in finding houses that are underpriced for the market due to a variety of reasons including repairs needed, foreclosures or short sales. Investors can use the special wholesale property search to find property that fits certain criteria the investor may have including price, location or number of bedrooms.
Spark Realty Group
Spark Realty Group was founded by Real Estate Broker David Roberts. It is dedicated to providing the full range of real estate services to buyers, sellers and investors searching for homes for sale in the city as well as wholesale, foreclosures and short sales currently available in the city and surrounding areas. Spark Realty Group has years of experience in the residential, wholesale and foreclosure home and investment market.
For more information or to see free listings of homes in Indianapolis please visit Spark Realty Group.
###