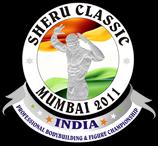 "With the insane growth of bodybuilding and fitness in the world's second-most-populated nation, the need for low-cost health and fitness products and quality information will only continue to grow." - Kris Gethin, Bodybuilding.com
Boise, ID (PRWEB) September 21, 2011
Bodybuilding.com, the Internet's most-visited bodybuilding and fitness site and largest online retailer of nutritional supplements, continues its global reach with sponsorship of the first IFBB Professional Bodybuilding and Figure show in Asia, the Sheru Classic. Interest in bodybuilding and fitness has been rapidly growing in India. By partnering with the show's creator, Sheru Aangrish (India's only professional bodybuilder and leading international fitness guru), Bodybuilding.com is positioned to become an integral part of this growth. "I have just tried to focus on helping to grow this sport all over the world. It is a very elite sport; it is a science and an art. The entire plan is to take bodybuilding to the mainstream," says Aangrish.
The Sheru Classic is already slated to be the third largest bodybuilding event in the world, after the Mr. Olympia and Arnold Classic. For the show's debut, an impressive $150,000 dollars in total prize money will be up for grabs to the top bodybuilding and figure competitors. Fresh off Joe Weider's Olympia stage last weekend, Jay Cutler, Phil Heath, Nicole Wilkins, Erin Stern and many other top finishers will be facing each other once again on September 24-25 in Mumbai (Bombay), India to vie for the prize.
"The response we are getting to the Sheru Classic has been tremendous," says Aangrish. "There is a lot of hype in India concerning this event, and even in places outside of India. Many people in India have never seen a professional bodybuilding event; they dream of seeing guys like Jay Cutler compete."
Bodybuilding.com is connecting with their Indian demographic through event sponsorship and by offering free branded give-aways at the Bodybuilding.com Booth during the Sheru Classic Expo. In addition, Bodybuilding.com Deputy Editor, Kris Gethin, is holding a free seminar at the event where he will teach attendees the importance of using a social network like BodySpace (the world's largest social fitness network) to hold themselves accountable to their goals. He will also be signing copies of his best-selling book Body by Design: The Complete 12-Week Plan to Transform Your Body Forever.
"Sponsoring India's Sheru Classic just makes sense. With the insane growth of bodybuilding and fitness in the world's second-most-populated nation, the need for low-cost health and fitness products and quality information will only continue to grow. Now is the perfect time for Bodybuilding.com to get involved," explains Gethin.
For more information on the Sheru Classic, visit: http://bit.ly/Sheru
Bodybuilding.com offers more than 13,000 health & fitness supplements and accessories to help more than 7.5 million people every month achieve their health, fitness and appearance goals, as well as over 35,000 pages of FREE information, including more than 20,000 articles and videos, expert online trainers, and new content added daily.
For more information: http://www.bodybuilding.com
Contact: Crystal Matthews
Email: crystal(at)bodybuilding(dot)com
Phone: 208.472.9311
###