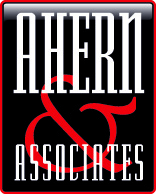 We've been extremely fortunate to have such a large and loyal following. I take a lot of pride in informing our readers and viewers on topics which affect the bottom line in transportation—the positive feedback we get coupled with our growing subscribers
Phoenix, AZ (PRWEB) September 21, 2011
Do something good, tell ten people; do something great, tell 300,000.
Getting the word out to his ever-growing base of followers has never been a challenge to Andy Ahern, CEO of Ahern and Associates, Ltd.—North America's leading authority on trucking and logistics acquisitions and company valuations. Moving swiftly with the times and embracing mediums like podcasting, social media and email marketing as fast as they are introduced, Ahern has become a staple in the transportation industry by recently completing his 100th video podcast and increasing his "Ahern Advisory" newsletter subscriber base to an astounding 300,000 readers.
Beginning operations in 1987, Ahern quickly began to "inform the masses" within the transportation industry of news and information that truly meant something—information that affected trucking and logistics companies on a daily basis.
The Ahern Advisory regularly tackles a wide array of topics including:

Successor planning
Trucking acquisitions
The economy
Transportation company valuations
Improving profitability
Preparing your trucking company to sell
Operating efficiency
DOT regulations
Sales and marketing
Insurance, and many more
In addition, the Ahern Advisory has historically served Ahern's clients as well by announcing individual needs of his clients to a mass audience, further helping Ahern complete consulting assignments faster than anyone in the industry.
Shortly after beginning the written version of the Ahern Advisory, Ahern took to video by starting a podcast version of the newsletter which allowed viewers to have a more intimate experience with the author and subscribe to weekly updates. Having now completed over 100 podcasts, Ahern has cemented his place in the industry as one of the most well known and best viewed consultants in the transportation industry as evidenced the dozens of accolades Ahern receives on a weekly basis.
"We've been extremely fortunate to have such a large and loyal following. I take a lot of pride in informing our readers and viewers on topics which affect the bottom line in transportation—the positive feedback we get every week coupled with our growing base of subscribers simply affirms that we're putting out the kind of information that they can't get anywhere else," Explains Ahern.
To subscribe to the Ahern Advisory, please visit: http://www.Ahern-Ltd.com
About Ahern & Associates, Ltd.:
Ahern and Associates is North America's leading trucking and transportation management consulting firm. The skilled consultants at Ahern and Associates specialize in mergers and acquisitions of trucking and logistics companies as well as the restructuring and evaluation of existing carriers that seek to increase operating efficiency and improve profitability. Since 1987, Ahern and Associates has aided hundreds of buyers in the acquisition of trucking and logistics companies throughout the U.S. and Canada as well as assisting many transportation and logistics companies in reducing their overall operating costs and increasing their profitability. For more information, please call 602-242-1030 or visit http://www.Ahern-Ltd.com
Business contact:
A.W. Ahern
602-242-1030
Media contact:
Jason W. Jantzen
Phoenix Marketing Associates
http://www.PhoenixMarketingAssociates.com
602-282-0202
# # #