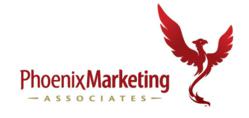 We've gotten some outstanding results from our "like only" campaigns across the board and are equally excited about the new social media processes we currently have under development
Phoenix, AZ (PRWEB) September 21, 2011
Phoenix Marketing Associates, LLC has recently introduced a unique social media strategy to their growing base of restaurant and hospitality clients which has produced increases of up to 300% in the number of Facebook page likes.
As more and more restaurants are seeing the true value of a Facebook "like"-- as evidenced by the billions of dollars that Fortune 500 companies like McDonalds, Olive Garden and Applebees routinely spend, there is a core question which repeatedly comes up: How do we increase our page likes?
The answer and focus of Phoenix Marketing's strategy, entitled "like only campaigns" which empowers restaurants with even the most modest budgets is a three step process:
1. The offer
2. The conversion
3. Fulfillment
Phoenix Marketing first works with their clients to develop an offer which is strong enough to induce visitors to like their page. In most cases, the value is under $10.00 which is a small price to pay for the benefits derived. Second and utilizing Facebook's programming capabilities, Phoenix Marketing custom codes a "welcome page" which details the offer and induces the "like." Upon clicking the "like" button, the custom coded welcome page transforms into a transition page which thanks the guest for liking the page and presents a coupon which can be printed out for fulfillment in the restaurant.
This process accomplishes two goals: 1.The restaurant secures a "like," and 2. It gives the user a reason to visit the restaurant.
The key to the success of this campaign is dependent on driving targeted traffic to the new Facebook welcome page. This can be accomplished through a paid ad campaign, via Twitter, or through a well messaged and executed email marketing campaign which has produced the best results. Phoenix Marketing's client, Yogurtology, with three locations in Phoenix was the benefactor of this strategy and increased page likes from a little over 330 to over 1,100 targeted "likes" in only a few months. Phoenix Marketing works with several Phoenix based, one-location clients as well as multi-unit franchise restaurants in five different states.
"We've gotten some outstanding results from our "like only" campaigns across the board and are equally excited about the new social media processes we currently have under development," explained Jason Jantzen, President of Phoenix Marketing Associates.
About Phoenix Marketing Associates:
Phoenix Marketing Associates works with small to medium sized businesses across North America to provide targeted and results driven marketing solutions on a contract basis within any budget. Their consultative approach allows for a thorough needs analysis which translates into an effective marketing and online PR strategy that saves their clients time and money while providing maximum exposure.
By assigning a team of qualified professionals to each individual situation and utilizing the most current communication and online demand generation technologies, Phoenix Marketing Associates enables businesses to achieve Fortune 500 results on an entrepreneurial budget. For additional information, please visit http://www.PhoenixMarketingAssociates.com
Media contact:
Phoenix Marketing Associates
602-282-0202
# # #