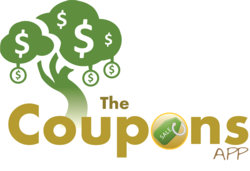 You work hard for your money, your time is priceless. The Coupons App works, so you don't have to.
Chicago, Illinois (PRWEB) September 21, 2011
The Coupons App lowers prices on everything from lunch at a cozy unexplored local bistro or familiar franchise restaurants, to a seemingly endless variety of jaw dropping coupon savings at shopping establishments across the retail spectrum. Established circa 2008, The Coupons App continues to deliver powerful, exciting new ways to save each day with impressive, exclusive discounts and worthwhile coupon savings to friendly neighborhood locales and big box powerhouses. Coupons always at your fingertips, everywhere you go!
And with gas prices wildly gyrating seemingly everyday, The Coupons App users effortlessly navigate local price swings using the exclusive one-tap cheap gas finder intelligently assisted by the same familiar GPS technology powering family road trips through unfamiliar terrain.
"Start looking forward to opening the mailbox again each day as free samples of new products from trusted brands and household names arrive discretely by post at absolutely no cost or hassle." replies the company when asked what a typical user might expect following installation of The Coupons App on their iPhone or Android mobile device. "Discover a constant variety of popular magazine titles and national newspapers daily on your doorstep absolutely free with no obligation and no strings attached! The Coupons App users are first in the know of free entrance to popular venues including National Parks, blockbuster movie sneak previews, time-sensitive travel or car rental deals and firmly seated atop the list of money saving who's who doing what's what for less!"
Being a digital medium, The Coupons App content rotates daily and is not vulnerable the many shortfalls consumers face when managing paper counterparts. Human error in the form of misappropriated coupons at the time of redemption, or alternatively inefficiencies of redemption on behalf the merchant amount to costly common problems solved using the company's technology. Furthermore, complementary new mobile marketing opportunities present themselves with this digital format including geolocation-enabled local market segmentation better highlighted by various localized promotional opportunities on the company homepage, TheCouponsApp.com.
"You work hard for your money, your time is priceless. The Coupons App works, so you don't have to."
The Coupons App is available free on the Google Android Market, Amazon Appstore and Apple App Store, or the company website at http://thecouponsapp.com/download
###