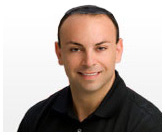 (PRWEB) September 23, 2011
Fitness Concepts is a groundbreaking fitness center located in the Chino Hills and Inland Empire area, offering dramatic results through their Chino Hills boot camp program. Founded by renowned bodybuilder and fitness expert Sam Bakhtiar, Fitness Concepts is pioneering a new way for individuals to achieve startling, dramatic results in their health and fitness.
One of the hallmarks of modern life is a lack of time – people simply don't have hours a day to dedicate to better health and fitness. The Chino Hills boot camp offered by Fitness Concepts offers significant advantages. Each workout lasts only 30 minutes, ensuring that everyone has time to make real, lasting changes in their life and get the toned, healthy body they want.
Of course, the routines are extremely effective – they're short and fast-paced, but they're also tailored to the exact needs of each individual. Bodybuilding champion and "Mr. Los Angeles" Sam Bakhtiar also understands the need for real leadership within these routines. Every personal trainer on staff at Fitness Concepts is actively involved in the workouts – they help get each person into the best shape possible.
Perhaps the most intriguing aspect of this Chino Hills personal trainer program is the astounding money-back guarantee offered. If a customer is unable to reach their weight goal, then there is no charge whatsoever. That guarantee shows just how dedicated and confident Fitness Concepts truly is to helping everyone achieve their goals.
The unique fitness routine created for each individual provides substantial benefits in addition to losing weight. Customers are able to increase their energy levels considerably, decrease stress that can reduce quality of life, identify ideal meal options for at home and dining out and even boost self-confidence.
Offering fun, tailored workouts and verifiable, fast results, Fitness Concepts is an ideal solution for anyone seeking better health, fitness and the means to enjoy life.
To find out more about Fitness Concepts and start a tailored workout regimen, visit http://www.FitConcepts.com.
About Fitness Concepts: Fitness Concepts is a Chino Hills boot camp founded by the award-winning Dr. Saman Bakhtiar. Through scientifically proven workout routines designed for today's busy individuals, Fitness Concepts provides lasting weight loss results and better health for clients.
###