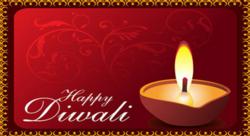 We thought of coming up with interesting gifts, which are also symbolic. So we chose the statue of Lord Ganesha, who, according to Hindu mythology, is the harbinger of good luck and prosperity
New Delhi, Delhi (PRWEB) September 22, 2011
September 22, 2011: ShalinIndia, one of the premier India online shopping stores for global customers, has brought out brass statues of Lord Ganesha, the Hindu deity. These are available in 80 different postures. Hindus all over the world can, on the auspicious occasion of Diwali, make gifts to their loved ones.
Diwali, the festival of lights, has the same importance in India as Christmas has in the west. The festival is celebrated for almost a week, throughout India. It is the time of the year when individuals, families and businesses give gifts."We thought of coming up with interesting gifts, which are also symbolic. So we chose the statue of Lord Ganesha, who, according to Hinduism, is the harbinger of good luck and prosperity," says Shalini Verma, founder of ShalinIndia.
"We made a selection of 80 figures of Ganesha from the Hindu scriptures and mythology. They represent Ganesha in various stages of life from childhood years to his divine status as well as Ganesha in all his moods - from the playful Ganesha to serene Ganesha,sometimes holding Indian sweets laddu in hand, and sometimes holding a chakra," explained Shalini.
These statues made by the famous brass artisans of Moradabad in northern India. The artisans of Moradabad are known for maintaining same high level of workmanship in all the statues they create. They typically use sand casting techniques for crafting brass sculptures.
Diwali is celebrated every year,on a new moon day, in the months of October or November, 20 days after Durga Puja. This year the festival will be celebrated on 26th October. "We thought it appropriate to launch our gift items at this time of the year," said Shalini.
"Customers will be able to order Ganesha statues, and other India gift items on our own website, as well as Amazon and Ebay. Prices are same across all online stores. We deliver all orders in 3 to 5 days in most parts of the world. ShalinIndia is one of the few online stores that do free expedited shipping worldwide by keeping inventory in globally distributed warehouses," added Shalini.
ShalinIndia is an online shopping brand from India, selling mainly India's cultural and ethnic products to International customers. Their products can be bought from their own website ShalinIndia, and also from marketplaces like Amazon, Ebay, Bonanza, Etsy, Atomic mall, and Webstore.
###