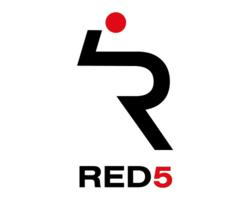 Los Angeles, CA (PRWEB) September 29, 2011
RED 5 Talent Agency has officially arrived. RED 5 was created in early 2010 and became an official talent agency in August of 2011. Jordan Armstrong, President and Founder of RED 5, has created the idea of bringing talent, social media and marketing together.
According to the Nielsen Company 2010 social media survey, the United States has the largest number of people checking out social networking sites. It only makes senses to use this to a companies advantage for marketing purposes. RED 5 allows a company to be seen and heard by hundreds of millions of people by simply marketing them through social media.
Being an official talent agency, RED 5 has now moved on to help individual talents market themselves on social media as well. Chris Magick's Walkabout is the talent agency's first major project outside of the business marketing genre. Reality TV is out. Real, live stories online are in.
This talent agency is opening doors and producing opportunities for online talent, social media and business marketing. RED 5 is limitless by creating innovative ways for talent, media and businesses to be seen, heard and discovered. "This is just the beginning and the possibilities are endless," Jordan Armstrong.
###