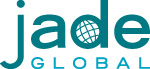 The Jade Global Oracle Accelerate Reverse Logistics solution helps companies to improve customer satisfaction and optimize their supply chain at the same time.
San Jose, CA (PRWEB) September 27, 2011
As the high technology industry matures, organizations are focusing on new avenues for improving the bottom-line by enhancing operational efficiencies. According to a research by Aberdeen Group, reverse logistics costs in the high technology industry account for nearly 8 percent of the total revenue (1). Reverse logistics, operations related to the reuse of products and materials, has also been climbing up the priority list of chief operating officers (COOs). Now more than ever, COOs are being mandated to turn these service departments from disjointed cost-incurring processes that had an adverse environmental impact, to profit centers that recapture value from returned products and are environment friendly.
Jade Global's comprehensive Oracle Accelerate Reverse Logistics solution helps midsize companies implement an end-to-end reverse logistics process in the supply chain; this can include return merchandise/material authorization (RMA) Portal to repair, planning, replenishment, as well as integration with a third party logistics provider (3PL). This solution helps improve service level agreement (SLA) compliance, automate business processes, and can help companies save up to 60 percent of the total service cost.
With a rich feature set, the Jade Global Oracle Accelerate Reverse Logistics solution enables vendors to automate RMA order creation, integrate with cloud-based CRM applications and automate the procurement and replenishment process. By using a configurable alternate parts and fulfillment routing engine, manufacturer warranty entitlement and streamlining and automating defective inventory return, the solution helps vendors to service their customers faster and more transparently. Jade Global's Reverse Logistics Oracle Accelerate solution supports various types of B2B integrations including RosettaNet, Electronic Data Interchange (EDI), and Microsoft Excel-based files.
Customers who have implemented the Jade Global Oracle Accelerate Reverse Logistics solution have benefitted with a visible reduction in RMA processing time, the enabling of SLA Compliance, and a decrease in service cost.
Customers have also experienced a more optimized supply chain with the enhancement of inventory management and tracking, the aggregation of multiple parties and systems, and managing exceptions.
"In times where business models constantly change and customers demand more value from their investments, many manufacturers and product integrators are looking for new ways to reach out and retain customers," says Karan Yaramada, CEO of Jade Global, Inc. "The Jade Global Oracle Accelerate Reverse Logistics solution helps companies to improve customer satisfaction and optimize their supply chain at the same time."
Jade Global, Inc. is an Oracle Accelerate solution provider and a Platinum member of Oracle PartnerNetwork (OPN).
(1) - Industry Best Practices in Reverse Logistics, Aberdeen Group, January 2007
About Oracle Accelerate
Oracle Accelerate is Oracle's approach to provide rapid implementation business software solutions to midsize organizations. Oracle Accelerate solutions include Oracle's enterprise-class software delivered with business accelerators by expert implementers. Business accelerators are rapid implementation tools, templates and industry- and geography-specific leading practice process flows to help dramatically reduce implementation time, complexity, cost, and risk. To find out more, visit http://www.oracle.com/accelerate.
About Oracle PartnerNetwork
Oracle PartnerNetwork (OPN) Specialized is the latest version of Oracle's partner program that provides partners with tools to better develop, sell and implement Oracle solutions. OPN Specialized offers resources to train and support specialized knowledge of Oracle products and solutions and has evolved to recognize Oracle's growing product portfolio, partner base and business opportunity. Key to the latest enhancements to OPN is the ability for partners to differentiate through Specializations. Specializations are achieved through competency development, business results, expertise, and proven success. To find out more, visit http://www.oracle.com/partners.
About Jade Global
Jade Global is a system integration and consulting firm headquartered in San Jose, California with offices in Boston, MA, Pune, India, and Noida, India. Committed to its customer's long term business growth and success, the company creates value through a portfolio of IT services delivered by their team of highly experienced consultants. Clients rely on their trustworthy advice to derive value from software investments and gain business efficiencies by leveraging their expertise and knowledge of best practices. Jade Global is an Oracle Platinum Partner™ with SAS 70 Type II Certification. They utilize a hybrid onshore-offshore resource model to enable optimal staffing. They're committed to bringing the right dedicated skills for their customer's project to deliver the best value. More information about Jade Global can be found at http://www.jadeglobal.com
Trademarks
Oracle and Java are registered trademarks of Oracle and/or its affiliates.
Contact Information:
Hrishikesh Bidwe
Marketing Manager
T: + 91-20-6608-1523
C: + 91-90499-86213
hrishikesh.bidwe(at)jadeglobal(dot)com
http://www.jadeglobal.com
###