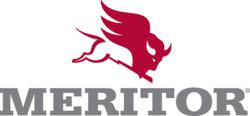 With our implementation of C3 Reservations we have improved our goods receiving efficiency by 50%, Lars Heindahl Transportation Manager
Lindesberg, Sweden (PRWEB) September 22, 2011
C3 Solutions, a provider of software solutions dedicated to the area of yard management and dock scheduling, is pleased to announce that Meritor, a global leader in providing drive-train mobility and braking solutions for original equipment (OE) manufacturers of trucks, trailers and specialty vehicles, has successfully implemented C3 Reservations at its Lindesberg manufacturing plant in Sweden.
The Lindesberg manufacturing plant was confronted with increased volumes and the need to improve its shipping and receiving processes. The operation had out grown its current procedures which included emails, faxes and phone calls from carriers to setup appointments. After an extensive survey of the market Meritor selected C3 Reservations.
"We had several key criteria during our evaluation, the product needed to be easy to use for both our staff and our carriers and it needed to be easy to implement since we had limited IT resources at our disposal", explains Lars Heindahl Transportation Manager at Meritor. "With our implementation of C3 Reservations we have improved our goods receiving efficiency by 50%".
C3 Reservations provides the richness of functionality and user interface that is expected in desktop software but delivered via the internet. On-Demand or cloud software reduces a company's total cost of ownership by eliminating on-site servers and the associated IT costs.
C3 Reservations optimizes the receiving and shipping process by scheduling appointments to the available capacity in the manufacturing plant or warehouse. Operators can simply apply relevant constraints to ensure that the plant receives a balanced schedule that streamlines the operation. C3 Reservations reduces phone calls, faxes and manual emails that are involved with the traditional back and forth of appointment scheduling because carriers request appointments via a self-service web portal.
C3 Reservations also provides advanced functionality to manage electronic documents associated with an appointment and allows companies to effectively measure their carriers or suppliers adherence to their shipping and receiving policies.
"Meritor is an excellent example of an operation that required a point solution that needed to be delivered in a quick time-frame and at a low cost.", states Marc Tomkinson Director of Product Innovation, "At C3 we are committed to deliver advanced logistic solutions with a reduced total cost of ownership".
About C3 Solutions
C3 Solutions is a leading provider of software solutions dedicated to the area of yard management and dock scheduling. C3's customers are fortune 1000 companies in the retail, manufacturing, transportation and post and parcel industries. C3's products include its award winning yard management software, Yard Smart and its on-demand dock scheduling system - C3 Reservations. Founded in 2000 and based in Montreal QC, C3 Solutions has customers in the United States, Canada and Europe. For more information on C3's products, schedule a free on-line demonstration.
###