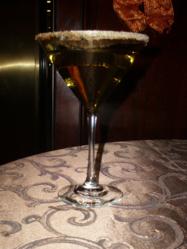 Woodbury, NY (PRWEB) September 22, 2011
Henry Schein, Pall Corporation, Nielsen/NCP, Accuvein, Cold Spring Harbor Labs, Gold Laser Academy, Luxottica, Seal Dynamics and Chryon were some of the companies that were in attendance.
There were pumpkin martinis, apple cider martinis and creme brulee martinis along with passed Hor's D'oeuvres that included baby lamb chops, pumpkin ravioli, stuffed mushrooms, coconut chicken and shrimp cocktail. Butternut squash soup was conveniently served in charming espresso cups. There were vegetable crudite platters, cheese and cracker platters, fresh mozzarella and tomato platters, sushi, tortellini alredo, penne ala vodka and carving stations which were all prepared by the famous Chef Joe Vigliotti at The Fox Hollow. Dessert included giant red velvet, carrot, cookies & cream, raspberry jelly and chocolate cupcakes.
The guests were given a tour of the newly renovated suites. New furniture, platform beds with new headboards, stainless steel kitchen appliances, ipod alarm clocks and Keurig Coffee Makers were just some of the new upgrades currently taking place at this luxury Hotel. The Inn has also recently upgraded it's Cablevision TV package and Internet Sevice in all the Suites. There are 11 HBO channels along with sport and family channels, C-Span, National Geographic and Hallmark channels to name a few. The wireless and wired internet Ultra Package allows for 100 MBPS download and 15 MBPS upload which is 5 times faster than the previous service.
Perhaps the most excitement of the evening were the raffle prizes. Bottles of Wine, Gift Certificates for overnight accommodations and a gift basket including a plush robe, slippers, wine and a Suite Surrender Package were given away along with the bigget prize of the evening which was for a complimentary meeting for 10 guests including lunch and an afternoon break. The evening ended with adorable party favors given out in baskets containing scented candles, macintosh apples and chocolate candy.
The Hotel sincerely thanks everyone who attended and looks forward to another successful event in the near future as The Inn celebrates its 10 year anniversary in February 2012.
Whether it be corporate, social, extended stay or leisure, The Inn At Fox Hollow is always going Above and Beyond to welcome, thank and apreciate all it's guests. No wonder they've been voted The #1 Best Hotel on Long Island.
###