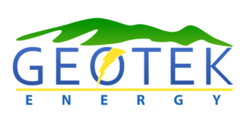 Midland, Texas (PRWEB) September 22, 2011
GeoTek Energy, LLC (http://www.geotekenergy.com), a geothermal technology company focused on implementation of the Gravity Head Energy System, announced today the addition of Louis Capuano and Hezy Ram to its management team.
Lou Capuano Jr. will serve as a member of the GeoTek Board of Managers. Lou is the Founder and Chairman of ThermaSource, Inc., a worldwide leader in geothermal drilling and consulting.
Prior to ThermaSource, Capuano was drilling manager for Thermogenics, Inc., a wholly owned subsidiary of Hughes Aircraft Corporation. Prior to Thermogenics, Inc., Capuano opened the regional office of Signal Oil and Gas Company in 1974. From 1980 to 2007, Capuano was CEO of ThermaSource, Inc. a geothermal engineering and drilling consultancy.
In 2007, he became CEO of ThermaSource, LLC, a holding company for ThermaSource, Inc., ThermaSource Cementing, Inc., EGS, Inc., ChemTech Services, LLC, and Tecton Geologic, LLC. Capuano earned a bachelor of science in petroleum engineering from the University of Southwestern Louisiana. He has more than 32 years of geothermal experience.
Hezy Ram has been appointed Executive Advisor - Board of Managers. Ram spent 25 years developing and acquiring geothermal projects in North and Central America. For most of his career he was an executive vice president with Ormat Technologies, the largest pure geothermal energy company.
While at Ormat, Hezy was responsible for the North America market, including power plants in California, Nevada and Hawaii. He arranged for the acquisition and development of these and other projects, raising more than $2 billion of project and corporate financing.
After leaving Ormat in 2007, Hezy founded Ram Power, which became a publicly traded company in Canada by virtue of consolidating Ram Power with three other publicly traded geothermal companies.
To fund the development of the consolidated operation, Hezy raised more than $160 million in a secondary offering. In addition, he arranged for more than $200 million financing for Ram's geothermal project in Nicaragua. Hezy left Ram Power recently to pursue other opportunities. He remains a shareholder. Ram has an Engineering degree from Ben Gurion University and an MBA from the Hebrew university, both in Israel.
About GeoTek
GeoTek, based in Midland, Texas, was formed in 2004 to advance geothermal power technology. GeoTek has spent several years and significant private resources to re-design the Gravity Head Energy System, originally developed in the 1970s. GeoTek has used advanced computer modeling to engineer a more compact and efficient system. GeoTek is working with a DOE award to complete and validate the design and renewable energy potential of the GHES and has scheduled a pilot-well installation next year.
The Gravity Head technology will provide an additional $200,000,000 of clean electricity over the 30 year life of a typical geothermal binary power plant. This additional clean power could eliminate 1.9 million tons of CO2 emissions. Simply stated, the GeoTek GHES uses the natural force of gravity to produce and deliver more affordable electricity from the same earth-friendly resource, nature's hot sub-surface water.
GeoTek's patent-pending GHES achieves this increased net energy generation through higher cycle efficiency. GHES offers advantages beyond the additional clean power through reduced land use and accelerated production of electricity. This compact, well-based power system eliminates the large central power plants and associated hot-water piping currently used. GeoTek's GHES produces electric power at each well-site which enables a distributed generation system for use in remote locations and developing countries.
###