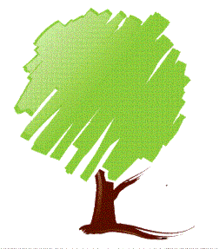 EurekaMag.com - Natural Sciences
(PRWEB) September 21, 2011
The Natural Sciences Magazine is divided into three major parts, i.e., Natural Sciences Research, Natural Sciences Sites and Natural Sciences Reviews.
The category Natural Sciences Research provides scientific information and links to peer-reviewed papers, research articles, theses, books, abstracts, and other scholarly literature on the basic and applied life, earth and health sciences. It is currently subdivided into 37 sections each featuring ca. one million references.
The second main part of the site features more than 136,000 links to companies and other websites active in the basic and applied natural sciences. It is subdivided into the categories biology, health, agriculture, horticulture, forestry, geography, environment and society. It particularly deals with the many disciplines of biology including botany, zoology, microbiology, biochemistry, molecular biology, cell biology, physiology, ecology, cell theory, evolution, gene theory, homeostasis and taxonomy. The extensive agriculture section focusses on the cultivation and production of primary field crops and the horticulture chapter covers major fruit and vegetable species. The pomology chapter includes temperate, subtropical and tropical fruits including viticulture and enology. Within the olericulture chapter the site focusses on the scientific and commercial aspects of the cultivation and production of vegetables including bamboo.
The third part of EurekaMag.com covers a total of ca. 1.1m reviews of topics within the basic and applied natural sciences and is divided into the two categories Natural Sciences Keywords and Natural Sciences Keyphrases.
EurekaMag.com was initially launched in November 1998 as the online version of the French science magazine "Eurêka - Le magazine des sciences" published by Bayard since 1995. During the past decade, it has emerged as a comprehensive aggregator of websites and science references in biology, in the applied life sciences agriculture, horticulture and forestry, in the earth sciences, in the environmental sciences, and in the health sciences. After being offline for nearly six months, the site is now under new management and was just brought back online.
Users who wish to submit their own or their company's website for inclusion in EurekaMag.com are welcome to submit their listing through the site. Furthermore, the site maintains a number of RSS feeds including one "Most Shared" feed which enables users to subscribe to their most favorite topics within the site. For better public exposure of EurekaMag.com the site also maintains and continously updates accounts at Twitter (@EurekaMag), MySpace, Facebook and FeedBurner.
# # #