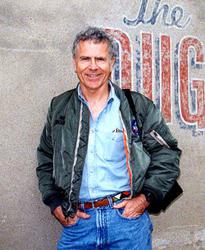 The 'Coal' reality series gives a human face to the hard working folks in the coal industry, and we're very proud to have them as a part of this year's October Sky Festival.
(PRWEB) September 21, 2011
The 13th annual October Sky Festival is set to take place this October 1st in Coalwood, West Virginia. This year, Rocket Boys author Homer Hickam will be appearing alongside the cast of Spike TV's "Coal". Coalwood is internationally known as the setting in the film "October Sky", which was based on Hickam's "Rocket Boys". 
Coalwood also saw itself proudly represented with the premiere of "Rocket Boys: The Musical". The musical, co-written by Hickam, just completed a well-received run at the Theatre West Virginia in Beckley.
To mark these events, Homer is making himself available this week and next to discuss the October Sky Festival, the development of the musical, and his upcoming novel "Crater."
Ask Homer:
-- What attendees should look forward to at this year's October Sky Festival
-- How "Rocket Boys: The Musical" came to be developed
-- Where the musical is headed next
-- What inspired him to write his upcoming book, "Crater"
-- About how proceeds from Homer's books benefit the nonprofit Cape Coalwood Restoration Association, which helps fund the town's youth activities and upkeep.
Homer is a great interviewee, and has most recently made appearances on all major news and broadcast networks, including NBC, CNN, NPR, MSNBC, CNBC, FOX News, The CW, AP, ABC News Radio, Voice of America, CBS Radio, Washington Times Radio, and numerous other outlets.  To book an interview with Homer this week or next, please contact Will Bower at will@allenmediastrategies.com or 202-365-2536.
Contact: Will Bower
will(at)allenmediastrategies(dot)com / 202-365-2536
# # #