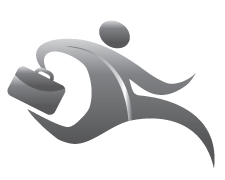 Skype allows employers to skip the phone interview step all together, and get right into the face to face interview.
Howell, Michigan (PRWEB) September 27, 2011
Look to eJobMate.com to provide time saving tips for employers looking to find quality candidates quickly and efficiently while using cutting-edge technology.
Bringing candidates in for a first time interview for available job positions can be daunting and time consuming. Not only are businesses often put on hold to complete the hiring process and find the right person for the job, but most employers spend hours and hours posting job positions, sorting through résumés, and setting up phone interviews to boot. Why not simplify and streamline the hiring process by using Skype? Skype is an excellent no-cost tool for the human resource and recruitment community to utilize.
Location Flexibility
Since Skype relies on a computer or smart phone to be utilized, interviews can be conducted from just about anywhere. This gives employers the flexibility to conduct the interview on their own timeline, instead of being forced to be present at their office.
Video Chatting Integration
Skype allows employers to skip the phone interview step all together, and get right into the face to face interview. Since Skype allows individuals with web cams and a high-speed Internet connection to video chat seamlessly, employers are able to chat, see, and get to known the candidate all at the same time.
Job Interview Recording
Used to taking notes during the interview process? Who needs note taking with Skype's built-in recording feature? This feature allows employers to record the entire job interview from start to finish making it possible to keep on file, and reference as needed.
Timed Interviews
Many employers like to time their interviews, especially when they have a lot of them to get through. Luckily, Skype provides users with a handy time clock that is shown through out any phone or video chat connection. This allows employers to stick to the timeline they intended and not get lost in the conversation.
Sharing Capabilities
Most employers need to view a job seeker's résumé, references, and possibly even their portfolio through out the interview process. Good news! Skype allows for file and link sharing of any type. This means job seekers can send any documentation or links that are requested instantly through out the interview.
International Connections
Looking to hire an international candidate? Skype has all the features in place to allow employers to connect with international candidates, and saves time and costly travel expenses that normally might have been incurred to interview these candidates in person.
About eJobMate.com
Headquartered in Howell, Michigan, eJobMate.com is a leading-edge executive recruitment technology firm. The company's proprietary and leading-edge software allows candidates seeking quality employment to connect with potential employers and for employers who require job positions filled to find qualified candidates.
###