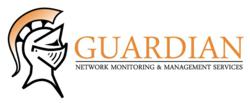 Greensboro, NC (PRWEB) September 23, 2011
Best in Class Managed Services Provider
The Cisco Managed Services Master Certification is for Cisco partners who sell and deliver Cisco-based managed services through a premium network operations center (NOC) investment, and offer enhanced management and stewardship practices.
Confiance IP Solutions offers managed service ITIL Foundation processes, practices, and tools for supporting Cisco advanced technologies at all lifecycle phases: prepare, plan, design, implement, operate, and optimize. Offered through Guardian Enterprise and Guardian Essentials, Guardian is the exclusive Systems and Network Management platform from Confiance IP Solutions, Inc.
"We are honored to be MSCP Master certified which puts our Guardian Services in a class of approximately 100 of the best service providers in the US. The Cisco MSCP Master and Cisco Powered designations have truly helped launch the Confiance Guardian Services to the national level," said Confiance CEO Mike Cotrone.
The "Master MSCP" certification is proof of a solution provider's sophisticated managed services practices and services, reflecting the best customer experiences.
About Confiance IP Solutions:
Confiance is a Cisco Silver, Cisco Master MSCP Partner, and an EMC Velocity Partner that specializes in advanced technology solutions such as Unified Communications, Data Center, EMC Storage, IP Video, Wireless and Local/Metro/Wide Area Networking. Confiance IP Solutions has established itself to offer industry unique enduring customer relationships with the ambition of making every customer a "Highly Reference-able Customer."
###