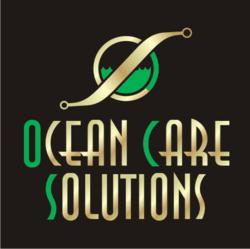 Don't get stung with Ocean Care Solutions marine sting first aid kits.
New York, NY (PRWEB) September 23, 2011
Ocean Care Solutions is a company specializing in the development, distribution and sales of marine life first aid kit designed to meet medical and marine science first aid protocols has signed a northeast regional distribution agreement with Riley McCartney Associates, Inc. in New York.
President Thomas Riley and Vice President Debora McCartney Riley brings 25 years of experience in the Marketing, Food & Beverage, Health & Beauty and Natural Products industry with expertise in sales, marketing, product development, retail management and promotions, they have worked with some of the best-known brands in the industry.
Specializing in promoting "Products for Today's Health-Conscious and Planet-Friendly Consumers"™ and bringing new products to market with services including product introductions, marketing communications, retail logistics coordination and territory development, the principles and their associates concentrate on forging important relationships and opening distribution channels for their 60-plus clients in New York Metro and the other main metro markets along the East Coast, including Boston, Philly, Baltimore, D.C., Atlanta and Miami.
Riley McCartney Associates has assembled a team of a dozen "Earth-Based and Cyber-Spaced"© territory managers, reps-at-large and sales consultants covering large and small retailers from Maine to Miami under their Life of Riley Marketing retail sales subsidiary.
Ocean Care Solutions' product line, including their Sea Urchin, Stingray, Fire Coral, Portuguese Man o' War and their soon to be released, specially formulated. 5% acetic acid Jellyfish Sting First Aid Solution will be one of the featured new release products at this week's Natural Product Expo East in Baltimore, the largest natural, organic and healthy products trade show on the East Coast, which draws up to 25,000 international industry professionals and features 1,500 booths showcasing the latest trends and new product launches including: organic products, natural gourmet, health and beauty, pet products, supplements, and natural living.
For more information, visit our site at http://www.oceancaresolutions.com. You can also find Ocean Care on Facebook at http://www.facebook.com/OceanCareSolutions.OCS.
###