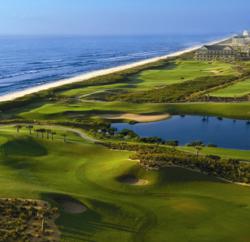 "Palm Coast, Florida offers a unique experience with miles of pristine beaches, 40+ parks and preserves and hometown hospitality where physicians and their families can reconnect and spend time together."
Peggy Heiser
VP, Tourism Development
West Hempstead, NY (PRWEB) September 23, 2011
Continuing Education Company, a leading non-profit provider of continuing medical education, today announced their Spring 2012 CME conference schedule. There will be two one week conferences scheduled back to back in order to meet a growing demand for independent continuing medical education for primary care physicians.
Continuing Education Company is an independent, non-profit, 501 (c)(3) continuing medical education organization. It has been developing and presenting continuing medical education programs for over 20 years. Its mission is to develop and provide CME conference opportunities to improve the skills and knowledge of medical and healthcare professionals. This mission is accomplished by offering American Academy of Family Physicians (AAFP) accredited CME lectures, symposia, and conferences.
The first spring medical conference will take place in Palm Coast Florida April 2-6 at the luxurious Hammock Beach resort. The Hammock Beach Resort is a renowned Florida family vacation destination, featuring luxury villas and condominium accommodations overlooking the Atlantic Ocean, with a multi-level water park & lazy river for physician families to enjoy while the CME conference goes on. Hotel guests will also have access to exclusive signature golf courses designed by Jack Nicklaus and Tom Watson & rejuvenating resort spa.
The second spring CME medical conference will also take place in Palm Coast Florida at the Hammock Beach resort from April 9-13. Tucked along the Atlantic Ocean, Flagler County, Florida offers a unique Florida experience with miles of pristine beaches, vast trails, 40+ parks and preserves and hometown hospitality where physicians and their families can reconnect and spend time together. Palm Coast is known as the place to Relax on the Quiet Side of Florida!
Both conferences will feature renowned faculty from all over the United States who are invited to present the most recent advances to practicing family practitioners and internists, as well as nurse practitioners and physician assistants. The continuing medical education conferences provide education is all areas of primary care. These continuing medical education courses stem from Continuing Education Company's tradition of quality and excellence in health care education and are academically tailored to advance the clinical needs of primary care physicians.
"Our CME conferences clearly fill an increasing need for broad, clinically focused continuing medical education in certain parts of the country," said Dr. Raymond E. Major, Chairman of the Medical Education Advisory Board at Continuing Education Company. "They provide practical updates and evidence-based data that the primary care practitioners can start using in their practices the next day." including topics such as Metabolic Diseases, Cardiology, Endocrinology, Pain Management, Gastroenterology, Orthopedics, Infectious Diseases, Diabetes, Neurology, Geriatrics and Emergency Medicine.
Healthcare professionals interested in furthering their education should request more information immediately on these continuing medical education conferences & can call 800-327-4502 or visit the CME conference website at http://www.CMEmeeting.org.
###