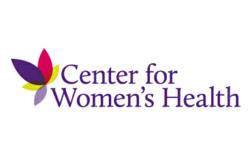 We are women physicians caring for women patients in all phases of life.
Denver, CO (PRWEB) September 23, 2011
Center for Women's Health is proud to announce their partnership with local radio station KBCO 97.3 FM for this year's Susan G. Komen Race for the Cure held in downtown Denver, CO on Sunday, October 2, 2011. Each year 60,000+ people walk in the Race in Denver which is the largest Race for the Cure event in the U.S.
Unfortunately, breast cancer is the most commonly diagnosed cancer for women and is the leading cause of cancer death among Colorado women. However, if breast cancer can be diagnosed early, the probability of surviving the disease increases dramatically. After years of extensive research that has improved treatments, 95 percent of women diagnosed with Stage I breast cancer live for at least five years after their diagnosis. Early detection saves lives.
Center for Women's Health will be joining KBCO at their booth on race day. Dr. Leslie Scariano and Dr. Jackie Ziernicki will be particiapting in the event and will be available at the booth to answer any questions about women's health issues. Make sure you come visit us - the doctor is "in".
Breast cancer doesn't affect just the person who receives the diagnosis, but it affects whole families and many friends. Please join us in supporting this important cause on October 2nd. To register online for the race go to http://www.komendenver.org and join our team "Center for Women's Health". See you there!
###