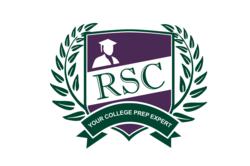 RSC is delighted to see this level of respect from college admissions counselors.
Schenectady, NY (PRWEB) September 26, 2011
On September 21, Inside Higher Ed released a poll of 462 college admissions deans from community colleges, private colleges and public universities that ranks available resources for high-school students. Private guidance counselors, such as RSC Your College Prep Expert, are considered the fourth most useful resource for college-bound students. State-run 4-year and graduate universities place them 5th, while private 4-year and graduate colleges, often among the most competitive schools in the country, placed independent counselors 3rd.
Private college counselors (4th place) are considered a more significant resource for college information and preparation than public high-school guidance counselors (5th).
"Guidance counselors don't have a lot of time. They don't have a chance to talk with students and get to 'What is it that you want?' Students often call us with a vague idea of what they want to do, but it can take a lot of time with them until they figure it out," says Maura Kastberg, Executive Director of Student Services at RSC.
Private counselors finished as a more important resource than public high-school counselors at every college level, from those that admit fewer than 20% of applicants to those that admit more than 50%
Guidance counselors at private high schools finished first, with financial aid websites second and social media sources third. RSC notes that many families can not afford private high schools, and financial aid websites only target a narrow area of college prep. Social media sites are an increasingly way to learn about individual colleges, but are not generally used to prepare students academically for higher education.
Inside Higher Ed recommends students and parents use a wide variety of resources to prepare for college. RSC's proven college prep program "will continue to work diligently with our students to effectively prepare them for college and strive to maintain the good relationship private counselors have with admissions officers at both state and private universities."
RSC Your College Prep Expert launches nationwide on October 24, 2011. Their private counselors help students prepare for college and career through an original online program of college research, SAT & ACT prep, financial aid advice, and more. RSC's time-tested program has helped tens of thousands of students reach their educational goals. RSC Helps You Succeed.
###