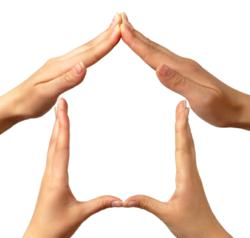 ...to save on commission. Who doesn't want to save money? I can't think of a soul. Charita Cadenhead, Accredited Consultant in Real Estate® & Property Manager
Horsham, PA (PRWEB) September 21, 2011
Family Abstract, a Title Company in Horsham, PA, is developing a Webinar for banks, credit unions and other lending institutions that explains and explores how changing real estate markets are creating new opportunities to provide home buyers with real estate buying agreements that aren't centrally focused on commission-based models.
Working with real estate educational company Nucazza, LP, Family Abstract will be presenting a webinar entitled 'How Lenders Can Help Home Buying Customers Save Thousands of Dollars on Their Next Home' to area lenders to promote how alternative compensation agreements can be created to give home buyers more control over the home buying process by allowing them to pay their agents directly for the time and services – in exchange for the money they would have paid that agent at a traditional closing. This model allows home buyers to save thousands of dollars while removing the risk of a successful closing from the shoulders the agent – who also gets paid for their valuable time every time they help a buyer.
Family Abstract CEO Glenn Freezman says, "Unfortunately, there are too many examples of long-term banking customers who walk into a branch and take out all their money just so they can walk down the street to give it to a lender that their Realer recommends instead.
These webinars were created to help lender learn ways that they can better identify which of the 4% of their current banking customers are in the market for a new home at any given time and can offer those customers competitive mortgage rates along with an understand of other ways that can save literally thousands of dollars on the price of their next home."
This October 6th webinar is open to all Philadelphia area lenders who want to learn more about ways to offer their banking customers added value when planning and buying a new home. Additional information exploring ways that bankers can better identify and work with current customers who are also prospective home buyers will be covered as well.
The first 30 minute webinar will be presented live October 6nd, 2011 at 3:00pm (EST) and is free to all attendees. For more information or to reserve a spot, please visit the Nucazza website at http://www.nucazza.com/upcoming-webinars or register directly at [https://www3.gotomeeting.com/register/178278382.
Glenn Freezman
Nucazza
215.293.0212 206
Email Information glenn(at)nucazza(dot)com
Established in 2002, Family Abstract, Inc. provides Title Insurance to clients and customers throughout Florida, Maryland, New Jersey and Pennsylvania with more than 40 years of combined experience in management alone. They pride themselves on retaining the most skilled and knowledgeable employees who share their goals of providing the best service in the industry.
Located in Horsham, Pennsylvania, Family Abstract, Inc. maintains an extensive network of skilled title insurance abstractors in all the states we service in addition to a nationwide network of qualified closing agents who are available to close loans at any location.
Backed by the strength of four title insurance underwriters, they are able to provide expert attention to detail without sacrificing versatility in the closing process, thus providing more options in difficult title situations.
Due to their depth of industry knowledge and commitment to excellent service, Family Abstract, Inc. has been able to develop client relationships that have endured for decades. Having successfully settled and insured thousands of transactions, they have already earned the trust and confidence of hundreds of customers, lenders, brokers, and realtors and now they would like to share their expertise with the public!
###