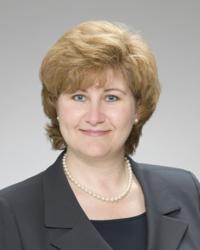 Chicago (PRWEB) September 23, 2011
Laurie Hebert, Director of Cancer Registry Services for Care Communications, Inc. was recently appointed to the board of directors for the National Cancer Registrars Association (NCRA), the nation's leading association for cancer registry professionals. She will serve as the association's Advocacy and Technical Practice Director for the Midwest through May 2013.
Hebert will act as a liaison to the members and state registry associations, special interest groups and NCRA organizational directional liaisons regarding matters of advocacy and technical practice. She will also assist with matters related to the NCRA strategic management plan, serve as a resource for member inquiries and develop and maintain communication between members, state associations and the NCRA board.
Before joining Care Communications, Hebert worked for a large health information company, where she was responsible for cancer registry and coding management. She has also worked in a range of health information roles at hospitals and cancer registry facilities.
Hebert has published numerous articles for The Connection: The Official Newsletter of the NCRA. She co-authored a study on pediatric lymphoma and assisted in the development of a pediatric staging form chosen by the American College of Surgeons Commission on Cancer as a best practice tool for pediatric facilities. She also authored the white paper, "Changing Educational Requirements Shake Up Hospital Cancer Committees" and contributed to several articles on the topic.
She received a bachelor's degree in psychology and health information management from the University of Southwestern Louisiana.
About Care Communications
Care Communications is a nationally recognized leader in health information management and has served the needs of leading healthcare organizations since 1976. Care Communications offers the industry's most focused, effective and comprehensive suite of health information consulting and staffing services, including medical coding, ICD-10 preparation, cancer registry, EHR implementation, interim management, clinical research support and leadership development. CARE is the preferred health information vendor for VHA hospitals and has been an Elite Award winner as one of Chicago's "101 Best and Brightest Companies to Work For" since 2008.
###